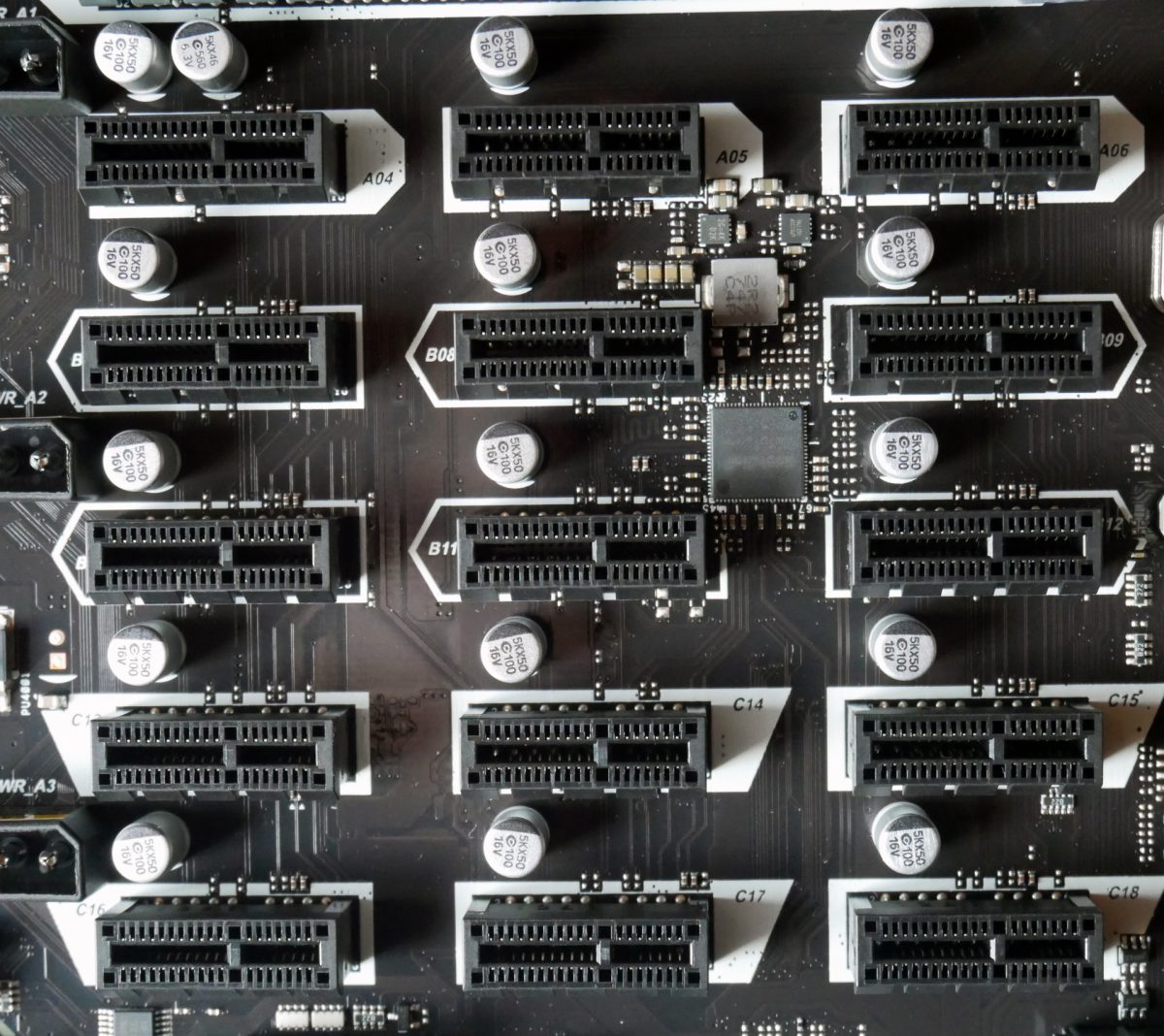 GPU-Accelerated Render Farms: Comparing Today's Best Services
---
CPU-based render farms are slowly becoming a thing of the past. Their rendering speeds cannot compare to what a GPU render farm can provide. While exclusively GPU-based render farms are not very common as RAM limitations and render engine specificity lead to them not being very cost-effective in the long run, CPU render farms with GPU acceleration are becoming a much more powerful and much more preferred alternative. Below is a comparison of today's best GPU-accelerated render farms that can help you speed up your rendering process!
Comparing the Best GPU-Accelerated Render Farms
With GPU-accelerated render farms becoming more common, there are many cloud-based services to choose from, but finding one that meets your software, project, and budget requirements can be a bit daunting. We put together a side-by-side comparison of the best render farms with GPU acceleration to help you in your search for finding a rendering solution that caters to your project's specific needs.
Note: Keep reading past the comparison to find out more about each of the parameters we think are worth considering.
Render Farm
Supported Software
Supported Stand-alone Render Engines
Available Nodes
Cores per Node
RAM per Node
Average Pricing
Render Pool

3ds Max
Blender
Cinema 4D
Houdini
Maya
Unreal

1000+
8
64 GB
$1.80 per node/hour
AnimaRender

3ds Max
Blender
Cinema 4D
Houdini
Maya

Arnold
Octane
Redshift
V-Ray

500
16
64–128 GB
$0.008 per GHz/hour
Super Renders

3ds Max
After Effects
Blender
Cinema 4D
Maya
Houdini

Arnold
Fusion
Mantra
Modo
Nuke
Octane
Redshift
V-Ray

1000
64
64 GB
$0.50 per

node/hour

Fox Render Farm

3ds Max
Cinema 4D
Houdini
Maya

Arnold
Clarisse
Corona
Katana
Nuke
Redshift
V-Ray

6000
16
64–128 GB
$1.40 per node/hour
iRender Farm

3ds Max
Blender
Cinema 4D
Houdini
Maya
SketchUp

1000
24
128–256 GB
$0.75 per node/hour
Renderfarm.ro

3ds Max
Blender
Cinema 4D
Maya

Arnold
Corona
Krakatoa
Maxwell
Mental Ray
Terragen
Redshift
V-Ray

150
288
64 GB
$1.32–$3.70 per node/hour
GarageFarm

3ds Max
Blender
Cinema 4D
Maya

50
88
120 GB
$0.075 per GHz/hour
Supported Software
Supported software looks at the types of software (and file types) that are supported by the render farm. Most render farms usually accommodate the most commonly used industry standard software developed by Autodesk, Maxon, and SideFX. Recently, rendering with Blender has vastly improved as well and is now being integrated into more 3D modeling workflows which means more render farms are adding it to their core list of supported software.
Keep in mind that some farms may require installing an export plugin like AMD's Radeon ProRender, and not all render farms support third-party plugins for specific software. Be sure to check the requirements of each render farm to confirm your project's compatibility with their rendering system.
Supported Stand-alone Render Engines
Some render engines that function independently from 3D modeling software may also be supported by a render farm. These types of render engines take pre-existing modeling data and offer more sophisticated camera and lighting controls. Stand-alone render engines include KeyShot, Lumion, and procedural terrain generators like Terragen. Again, not all engines are compatible with every farm, so be sure to confirm which farm accommodates your engine.
Available Nodes
Available nodes are the number of render nodes available at one time for a single rendering project. Each node consists of a minimum of one CPU and GPU depending on the servers provided. Many render farms enlist the power of multiple processors within a single node. The more hardware available, the more powerful the node. Also depending on the size of the project, the availability of nodes will either increase or decrease. A larger project will potentially have the maximum allowable number of nodes at its disposal, while a project much smaller in scope will not need more than 10 or 20 nodes.
Cores per Node
The cores per node address the number of CPU cores that are connected to a server's node. Having more cores available will increase the amount of data that can be processed at once, resulting in increased speed and performance. Each core runs at a clock speed measured in gigahertz (GHz), and the price of using a server can be based on a GHz-per-hour model. Of course, not all render farms operate under this pricing model, but it's something to take into consideration when shopping for a farm that suits your needs and budget.
RAM per Node
Much like cores, the amount of available memory, or RAM per node, addresses the amount of RAM each GPU provides for each node. The more GPUs that are connected to each node will increase the amount of information that can be stored as the render is performed. Though this will increase the detail and complexity of a render, it may not have any noticeable effect on the render speed. It will, however, lower the chances for errors and data corruption during a render. So, when you're working with larger projects such as animations and photo-realistic environments, the more RAM available, the better.
Pricing
And lastly, we come to what may be the most important aspect of your project, the render price. As we've mentioned above and before, most farms have a per-hour or per-minute-based price model. CPU-based render farms may be more likely to use a GHz-per-hour model, while GPU-based render farms are more likely to use a node-per-hour model instead.
Most render farm sites will have an estimation tool like Render Pool's cost calculator to help you figure out exactly how much money you may need to complete your work. Some farms even offer unlimited testing so you can try the service and see the results without spending any money at all.
The Best GPU Render Farm Is a Click Away
As software grows more advanced and sophisticated in its behaviors and capabilities, so too will GPU-accelerated render farms continue to evolve and grow, providing even more control and optimization, with even more powerful hardware. For now, the farms listed above provide the best that current GPU technology has to offer but with these factors in mind, you will be better equipped to compare any render farm service in the future.
We highly recommend trying our rendering services for your next project. At Render Pool, we offer a very affordable pay-as-you-go system ($0.03 per node/minute), so you don't have to worry about going over your budget, not to mention that if you use a software that isn't already available with our service, our engineers will work with you to integrate it as soon as possible. Other features available with our service include:
24-hour accessibility
Support for all major software
Capable of utilizing the ProRender plugin
If you would like to know more about what we can offer you as a cloud-based GPU render farm, please let us know by sending us a message.
Happy rendering!