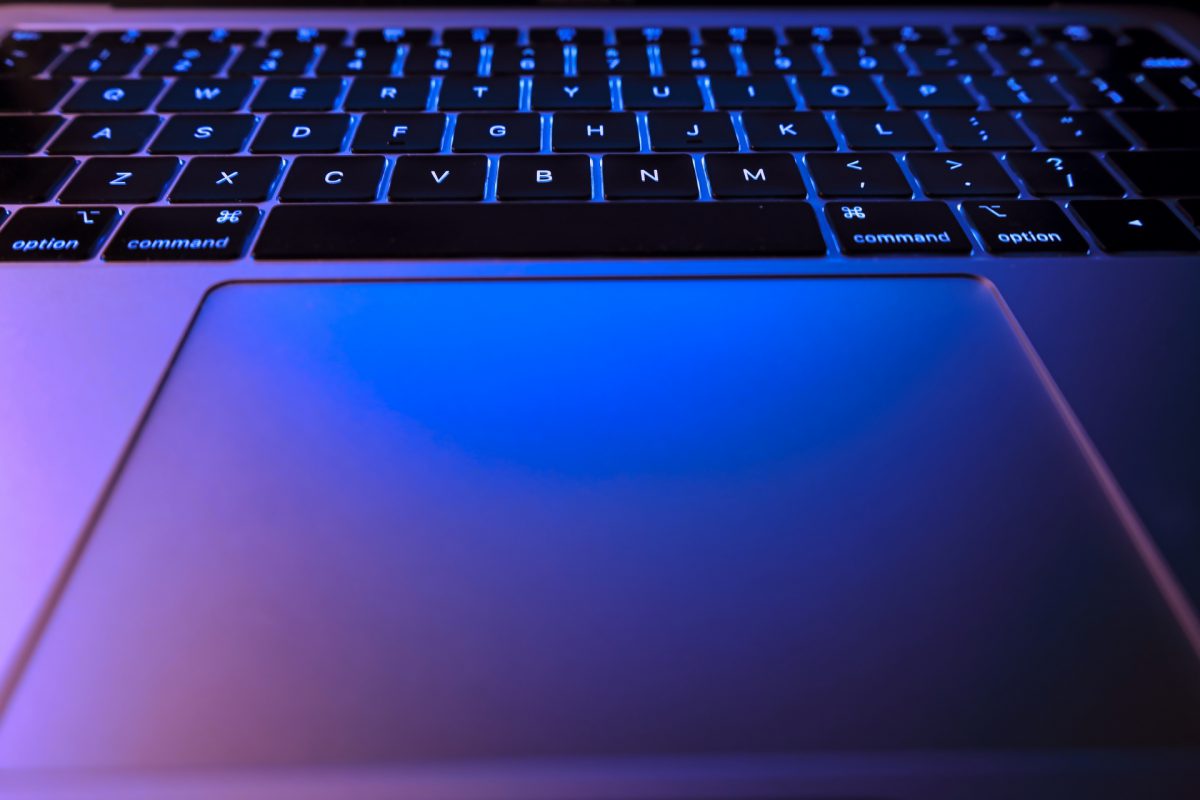 5 Best 3D Rendering Software for Mac Users: Free & Paid
---
Mac users often have a tough time when it comes to software accessibility, since many software companies limit availability of their products to Windows or Linux operating systems. For 3D modeling and animation, this can become a critical issue when it comes time to choose rendering software that is Mac compatible.
While options have been limited in the past, there is fortunately a growing number of rendering solutions that are becoming available for those who do not want to part with their MacBook. To save you the hassle of having to find them on your own, we have compiled a short list of the five best 3D rendering software that Mac users will love.
Blender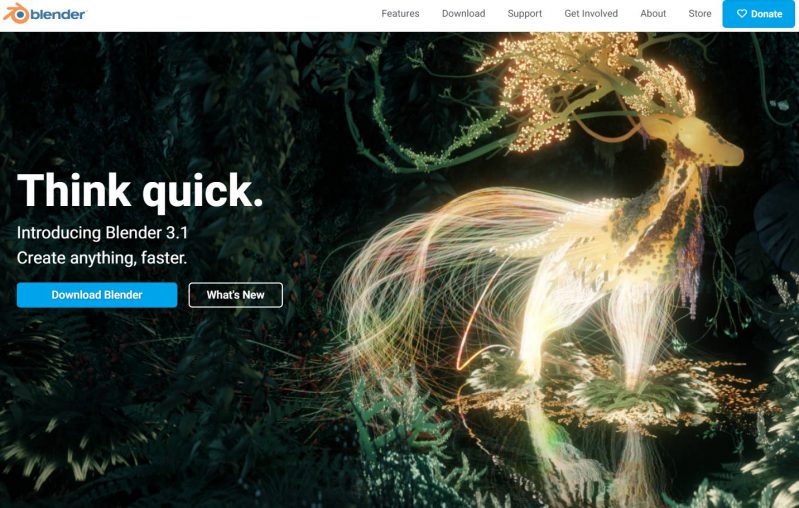 Price: Free
Website: https://www.blender.org/
First up, of course, is the open-source 3D creative software Blender. Everything can be done in this one program, from modeling to rigging, 3D and 2D animation, motion tracking to rendering, and video editing. With an incredible vocal community and its fast track to becoming an industry darling in its own right, Blender is one of the most exciting and impressive design tools on the market today (and at no cost to you).
Cinema 4D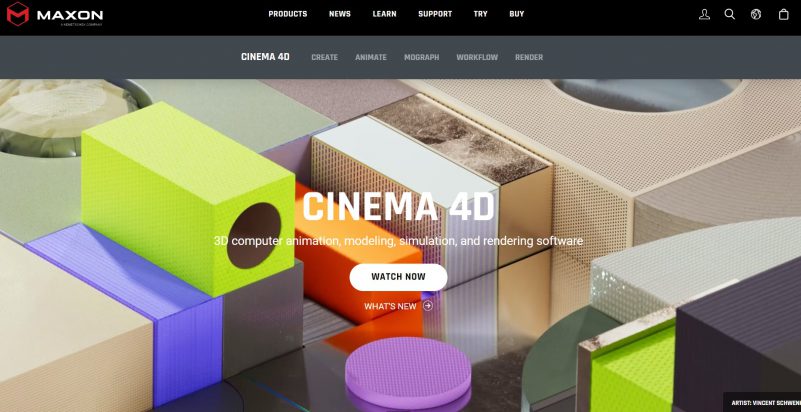 Price: $94/month, $719/year*
Website: https://www.maxon.net/en/cinema-4d
Maxon's Cinema 4D is making itself known and standing up with the likes of leading programs like Maya. It has quite an impressive range of tools and features. Despite having such a large list of tools, the development team have maintained an intuitive and easy-to-use interface making it easier for new users to feel comfortable as well as a "help" option to assist your understanding of the software's basics.
Cinema 4D is considered a great intro to 3D modeling workflows and accessible for beginners and professionals alike, despite many artists finding Cinema 4D to lack in certain aspects necessary for it to be considered for professional use. Though Maxon and many other companies are more focused on developing their Windows-based software due to client pipelines relying more on hardware running on Windows systems, Cinema 4D is still a reliable program if you are a Mac user.
Maya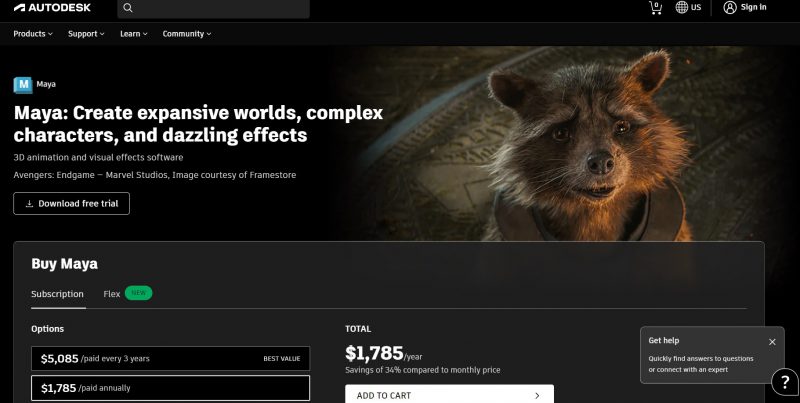 Price: $225/month, $1,785/year*
Website: https://www.autodesk.com/products/maya/
Still referred to by many as the definitive industry standard, Autodesk Maya is the ultimate 3D software. If you have studied 3D design in any capacity, this is the software your professor most likely expected you to use. Most modern design and animation pipelines rely on it, and many career-oriented designers are required to master it. Maya's popularity is due to the consistently exceptional service Autodesk provides to the 3D industry.
Though the quality you can get from your renders in Maya is proof positive of its worth, its price is not exactly an incentive for new users, whether Windows or Mac. Not to mention the steep learning curve that comes with it. Maya can perform every 3D rendering task, from basic 3D modeling to complex 3D animations. If you are in need of renderings involving fluid animation or giving your models realistic hair and particle simulations, Maya is certainly what you will want.
Fusion 360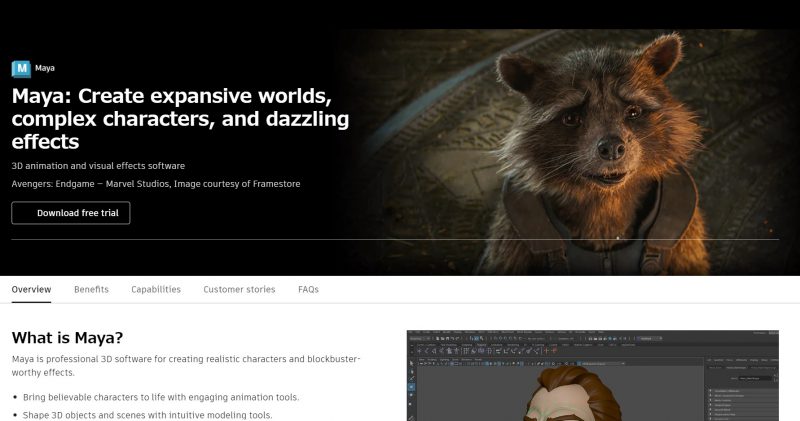 Price: $60/month, $495/year*
Website: https://www.autodesk.com/products/fusion-360/
Another Autodesk product, Fusion 360 is one of the great engineering 3D programs used today. It has one of the largest lists of toolsets integrating workflows like that of CAD, CAM, CAE, and PCB, making it an incredibly versatile 3D rendering software available for both Windows and Mac users. It also comes with a much more reasonable price tag than Maya.
With slightly more of a focus on engineering and manufacturing than creative design, Fusion 360 can still do everything you need it to for every vocation. Because of its flexibility, the possibilities for creation in Fusion 360 are limitless. Create and edit drawings using a versatile set of sketch tools and repair geometry using parametric modeling. If you are on a Mac, Fusion 360 can help bring your ideas to life.
Rhino 3D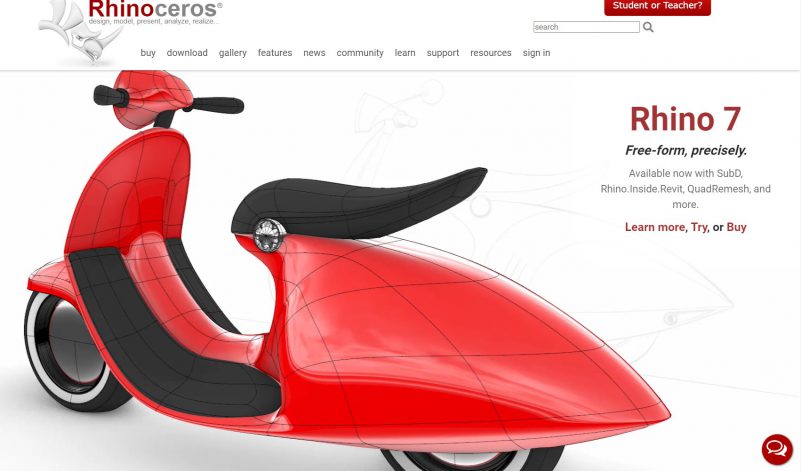 Price: $995/single-user permanent license*
Website: https://www.rhino3d.com/
From Robert McNeel and Associates, Rhino 3D is a fan-favorite rendering software in industrial design communities because of its ability to model, edit, and render curves, polygon meshes and surfaces, subdivision geometry, and even point clouds. Regardless of your hardware, there are seemingly no limits on what you can create. Rhino boasts free-form 3D modeling tools that are similar to those found only in products like Autdesk Maya, which costs considerably more for licenses. Model, engineer, analyze, and render anything you can imagine.
* All prices are accurate as of this article's publication date.
Don't Let Your Mac Stop You from Rendering!
Though many industry-standard 3D modeling apps now have a macOS version, there are even more programs that only work specifically on Windows-based operating systems. If you are a Mac user looking for a compatible software, the list above should help you get started.
No matter what you pick as your software of choice, Render Pool can help you bring your designs, ideation, and animations to life that much faster. If you would like to try out our cloud render farm service, we are currently offering new users 100,000 complimentary trial points to test how fast and easy it is to make your 3D renderings!