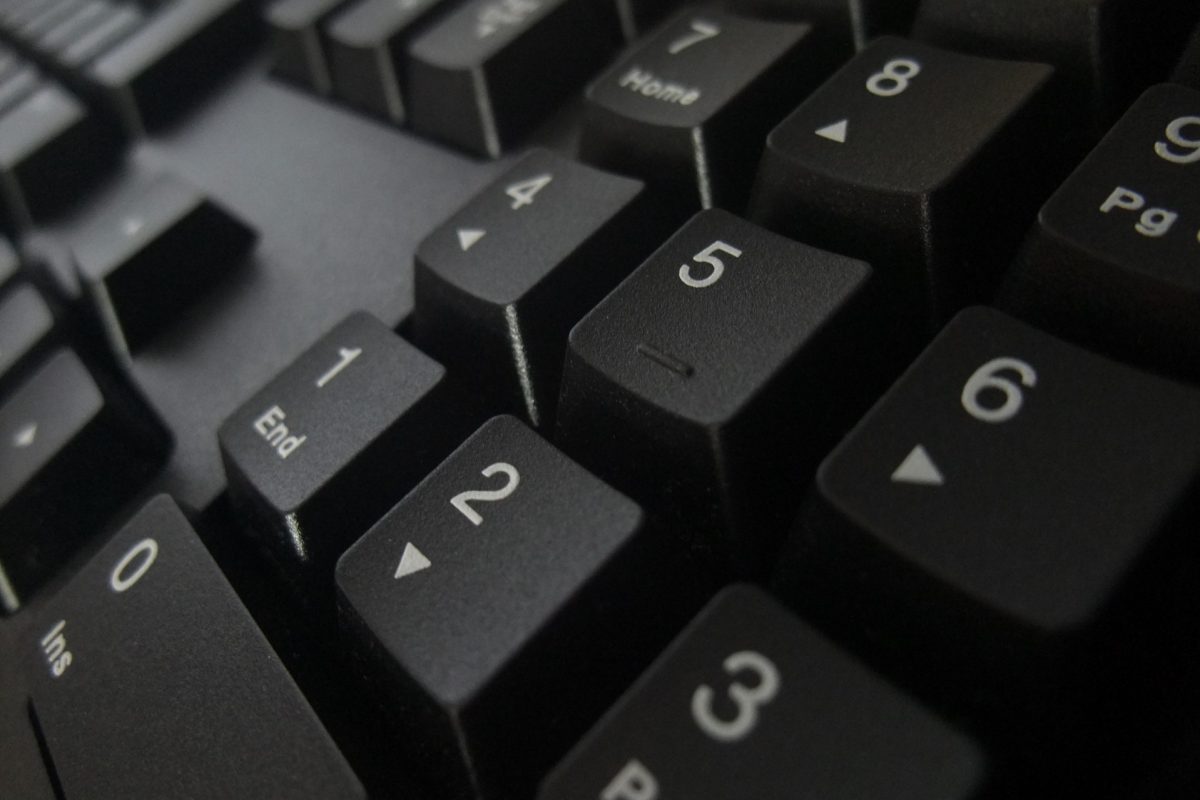 Top 6 Blender Render Farm Services for 2022
---
We have talked many times about what cloud-based render farms are and how they can help you maximize productivity and minimize your project's render time. While there are many options for cloud render farms, many of them are limited by software compatibility. And because the playing field is ever-changing, We are updating last year's list with three more Blender render farms that appeal to users of the open-source 3D application.
Top 6 Blender Render Farm Services
Blender continues to garner favor as more studios' workflows for modern animation and VFX projects start to adopt the software. And now with the release of the 3.1 build (and with the 3.2 build currently in Beta) more artists are continuing to take notice, making Blender their software of choice and employing it more often in their pipelines.
So, for bigger projects, a Blender-compatible cloud render farm that can provide the tools necessary to get your projects off the ground is a must.
Of course, the most important factors for finding the perfect render farm are dependent upon what you or your team are looking for. In this article, we are taking a look at cloud rendering services with dedicated Blender support to give you a proper idea of the competition that is out there and help you decide which service is right for you and your team.
Render Pool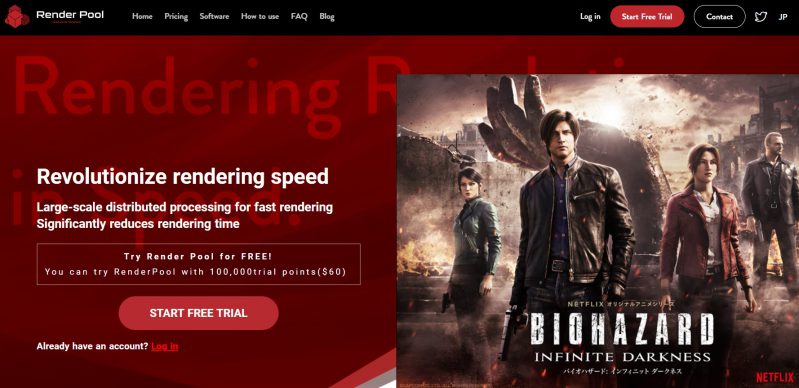 Render Pool continues to improve and evolve, focusing on the needs of Blender users both domestic and international, as more and more animation studios and independent 3D designers turn to it for their productions. We also support Maya, 3DS Max, Unreal Engine, Houdini, and USD.
We utilize an innumerable amount of GPU cores that not only accommodate any software compatible with AMD's Radeon™ ProRender plugin, but are also compatible with Blender's Cycles Engine in the 2.93 and 3.x versions, making it easier and faster for Blender users, new and old, to increase their productivity and optimize their workflows. And the plus side is that there is no need for extra integrated add-ons or plugins; uploading and rendering is as easy as dragging and dropping your .blend file into the upload manager right in your browser. 50 GB is the current limit for direct uploads.
Render Pool offers a pay-as-you-go credit system or monthly subscription plans, depending on your needs, so you will never have to worry about going over your budget. New registered users can even try our service with 100,000 trial points absolutely free.
RenderStreet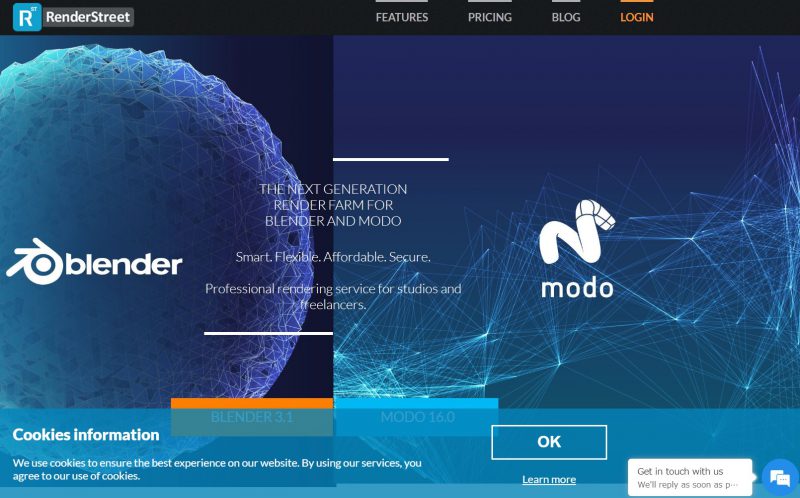 Starting in 2012, RenderStreet is a CPU and GPU-based rendering farm located in Romania that considers itself dedicated to freelancers and small to mid-sized studios. It offers unlimited rendering for a monthly payment or on-demand payment plans that seem fairly reasonable — depending on the size of your data, of course.
Exclusively supporting Blender and Modo, as well as compatible plugins like V-Ray, RenderStreet seems to pride itself on offering RenderWheels, its flagship render queue management system that analyzes a render job's parameters, frame completion time, and remaining frames in the job after the first frame. The system then assesses the solution with a complex algorithm, allocating the amount of server nodes necessary.
Ranch Computing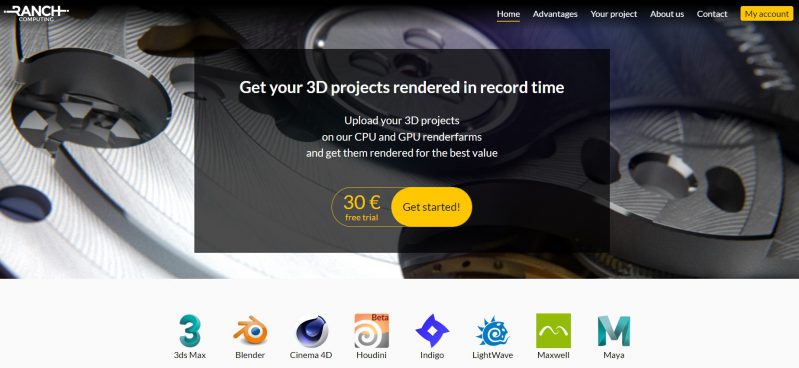 Based in France since around 2006, Ranch Computing's goal is to allow any designer in any industry, beginner or pro, to have access to reliable high-end NVIDIA GPU power at an affordable rate to meet deadlines and production budgets.
Sounds very noble, but piece of mind is mildly bothered when software plugins are involved. RANCHecker for Blender — an integration plugin that must be installed on the client's workstation in order to prepare the .blend file, pack textures, confirm and correct file paths, and send it to the farm itself — is the system used by Ranch Computing.
Also, though the render farm is open and transparent with their servers' CPU power (Intel Xeon processors adding up to 27,000 cores), there is not much information regarding the high-end NVIDIA GPUs that are referred to in the company's mission statement. It would seem that the major drawback to this render farm is having to download third-party applications.
RebusFarm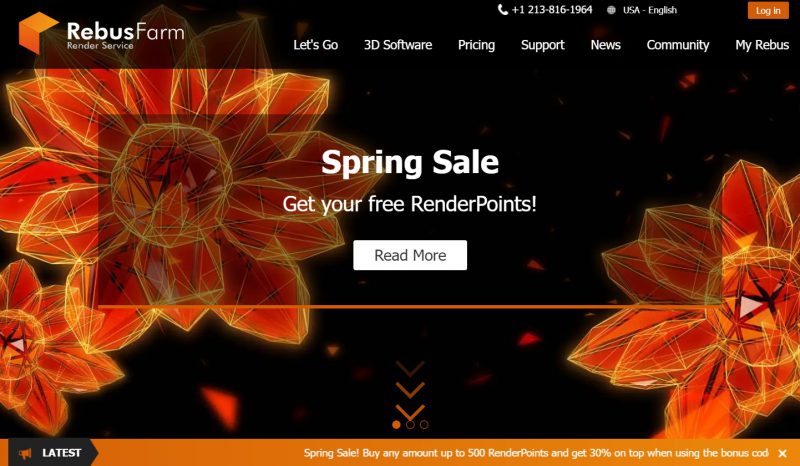 Founded in Germany in 2006, RebusFarm's render farm and its patented management applications support all major 3D software applications available to the public, including Blender. Touting a count of 400,000 GPU cores at their disposal, the company calls it an easy-to-use and hassle-free way to get your work rendered. It has even been endorsed by well-known Blender artists like Gleb Alexandrov of Creative Shrimp.
It is notable that this render farm also uses integration technologies similar to Ranch Computing, known as Farminizer and RebusDrop. They are software plugins that integrate into your design application of choice, helping set up the render process inside the host software, automating it right down to making sure you do not re-render the same file twice, and your rendered frames are downloaded straight to your desired folder.
Like Ranch Computing, it would seem that the major drawback is having to download third-party applications, but RebusFarm seems to have its fans.
Concierge Render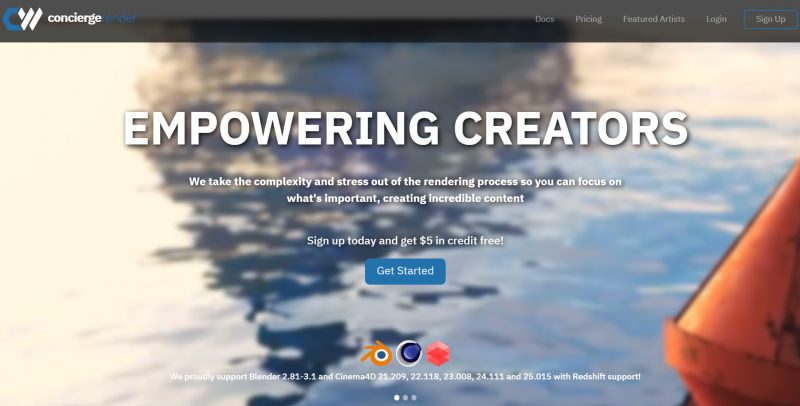 Attesting to employ over 40,000 GPUs, we have mentioned CoreWeave's Concierge Render before on our list of online render farms worthy of your time. Its only disadvantage in the past was that it only supported Blender files, which actually gives it an edge in this ranking. As of the writing of this article, the render farm has added support for Cinema 4D and Redshift.
Its current limitations are in how many GPUs one user can utilize at a time. There is no queue, which means you are sharing the presumed 40,000+ GPUs with other users who may be rendering at the same time.
Blendergrid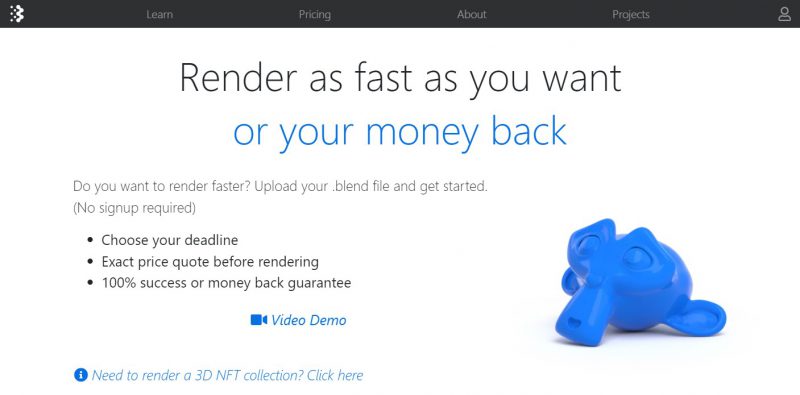 Starting initially as an independent project by a UCLA student, Blendergrid is a much smaller endeavor than the others on this list. This render farm has indeed been optimized for Blender, but it is best if you are working on a smaller scale.
Though the company is vague about its system and how many GPU cores it has, Blendergrid guarantees no unexpected costs as a price quote is provided prior to use, which can estimate your cost based on your data without you having to purchase anything. You can also download individual frames as they render, rather than waiting for the entire task to be completed.
Try Render Pool's Cloud Render Farm for Your Next Blender Project
When it comes to service support and pricing, you are the only one who can know which render farm will provide you with the solutions for your Blender workflow. However, in terms of convenience and speed, we hope you will take us up on our free offer of 100,000 trial points for new registered Render Pool users to find out for yourself just how convenient and reliable our cloud render farm is. Happy rendering!