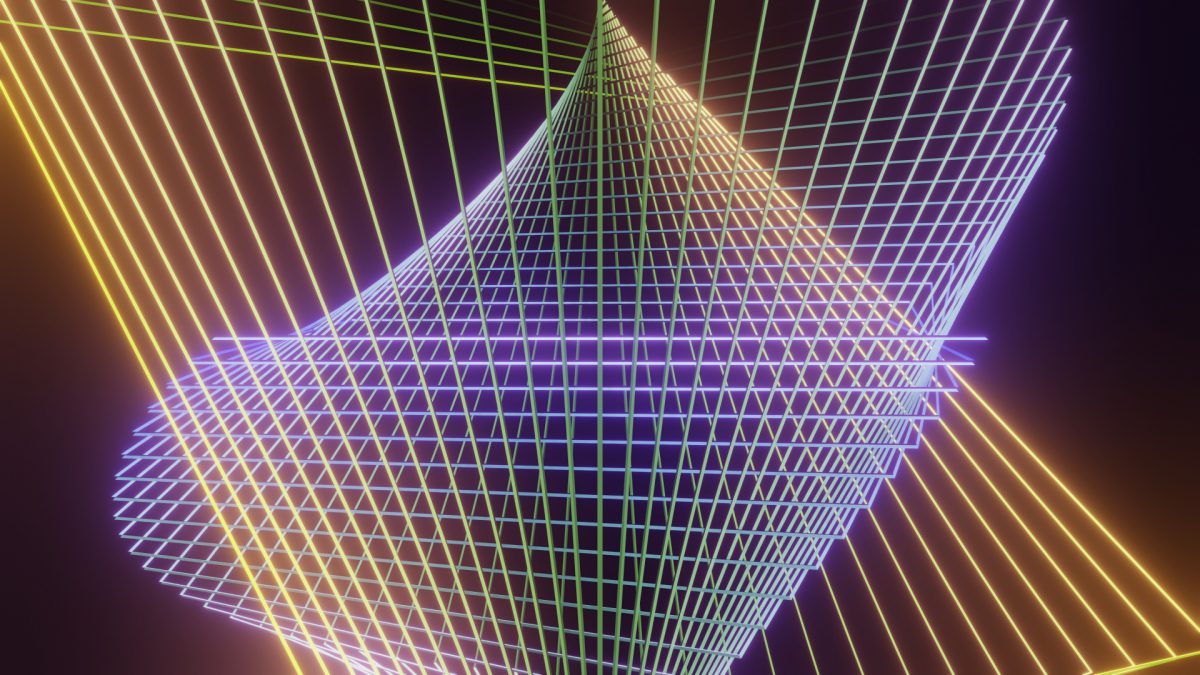 Best Cloud Rendering: Empower Your 3D Visualization Workflow
---
Something every designer or 3D animator must know about is cloud rendering. These days, there are many cloud rendering services on the market, each with different capabilities and support for specific 3D software. Keep reading to learn more about this service and which companies offer the best value for cloud rendering.
What Is Cloud Rendering?
Cloud rendering refers to the technology that allows clients to save their 2D or 3D graphics onto a cloud server, simplifying the job of the designer. As a client with a display and network access, you can watch your projects on different terminal devices without losing quality. It also offers high-level graphics processing capabilities.
This is an increasingly popular option for professionals working on 3D content with short, rigid deadlines. It enables users to create more complex and detailed scenes in less time and reduces the need to spend excessive money on hardware.
Why Choose Cloud Rendering Services?
Cloud rendering services offer many advantages over maintaining a local render farm, primarily due to considerably lower upkeep costs. Building your own render farm requires a significant investment in hardware, IT infrastructure setup and maintenance, and software licenses. In contrast, cloud rendering services provide users access to computational resources by paying as needed or on a monthly basis, allowing for more flexibility and scalability in resource allocation. Additionally, cloud rendering services save time as they require minimal knowledge or preparation and can be set up quickly.
However, it's important to note that the cost of using cloud rendering could increase rapidly for projects that are large or require a substantial amount of computing resources or rendering time.
Here is a comparative list of the costs of a local render farm versus cloud rendering services.
| | Local Render Farm | Cloud Rendering Services |
| --- | --- | --- |
| Cloud Rendering | N/A | $0.10–1.00 per GHz hour |
| Data Transfer | N/A | $0.02–0.12 per GB |
| Hardware | $50,000–100,000 | N/A |
| Monthly Electricity | $500–800 | N/A |
| Software | $10,000 | N/A |
| Yearly Maintenance | $2,000 | N/A |
| Monthly Cooling | $500–800 | N/A |
| Yearly IT Support | $2,000 | N/A |
| Yearly Manager Salary | $40,000 | N/A |
| Yearly Total Cost | $100,000–150,000+ | $10,000–50,000+ |
Important Applications of Cloud Rendering
Cloud rendering is widely used across several industries, providing significant benefits in terms of accessibility, enhanced graphics capabilities, and efficient content creation.
Gaming
One of the industries that extensively utilizes cloud rendering services is gaming. Game developers greatly benefit from these services as they gain access to powerful remote servers. This enables them to create more intricate and detailed graphics, ultimately delivering an exceptional gaming experience to the players.
Product Design and Engineering
Cloud rendering proves to be a valuable tool in the product design and engineering industry. Designers and engineers leverage it to generate high-quality 3D visualizations of their products before entering the production phase. This allows for better evaluation and refinement of designs.
Architecture and Interior Design
Similar to product design, architects and interior designers rely on cloud rendering to create realistic 3D views of their projects. Cloud rendering simplifies the visualization process, enabling professionals in these fields to easily convey their concepts and ideas.
Film and Animation
The film and animation industry heavily relies on cloud rendering. Filmmakers place their trust in cloud rendering to efficiently create complex scenes and animations within a shorter time frame. This technology enables the development of high-quality content more effectively.
Technical Requirements for Using Cloud Rendering Services
The specific requirements for using cloud rendering services depend on the service chosen by the client. In general, a computer with a modern web browser and a reliable internet connection is needed. The purpose is to upload project files and manage the rendering process through the web interface provided by the service provider. Additionally, the rendering process requires compatible 3D modeling or animation software with its own specific requirements. It's worth noting that some cloud rendering companies offer access to high-performance hardware to expedite the rendering process.
Best Cloud Rendering Services
Here is a list of some prominent cloud rendering service providers.
Chaos Cloud

When it comes to visualization and computer graphics, Chaos Cloud is one of the most significant companies. This service allows clients to bring their imagination to life and store their creations on Chaos' servers using its cloud rendering infrastructure. Clients can directly submit render projects to Chaos Cloud from V-ray for Houdini Interface.
GarageFarm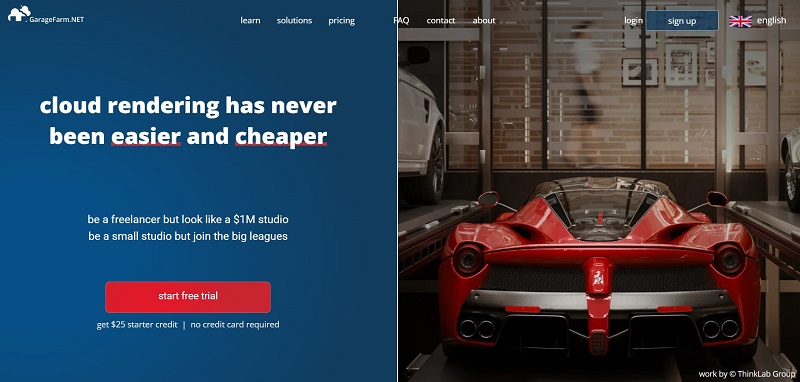 Although not as large as other providers, GarageFarm is a small team of technical and 3D professionals who created their own render farm to assist users with their rendering processes. This tool allows users to upload and manage their rendering projects. GarageFarm offers competitive prices for their cloud rendering services, along with a $25 free trial option.
VFXFarm
VFXFarm is a company founded by a group of enthusiasts who were unsatisfied with  existing cloud rendering companies. Its focus is on providing users with an expectational experience through a user-friendly interface, reliable applications across websites, Windows, and Mac, as well as robust color management. It also offers the convenience of automatic cloud-saving for rendering projects and more.
RenderShot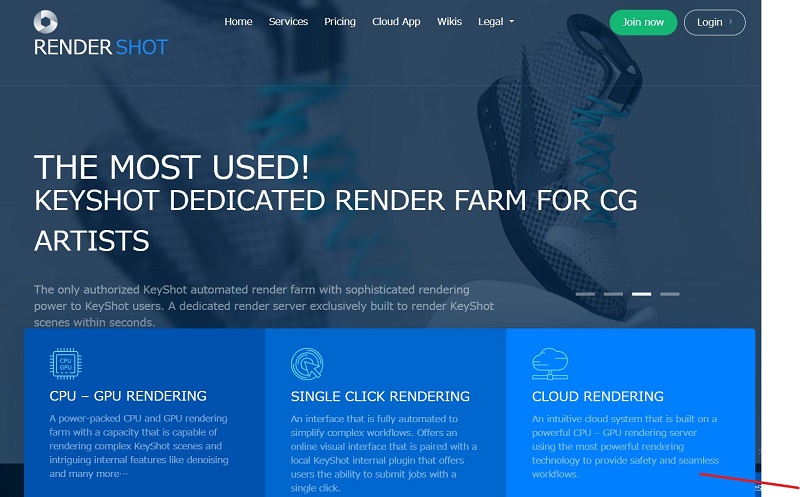 Based in Vancouver, RenderShot is a cloud-rendering service company that provides storage on its cloud servers and offers comprehensive solutions and support for clients working on rendering projects. It's built with a setup consisting of GPU and CPU servers, which allows users to render multiple jobs simultaneously and achieve excellent results within a short time frame.
Conductor Cloud Rendering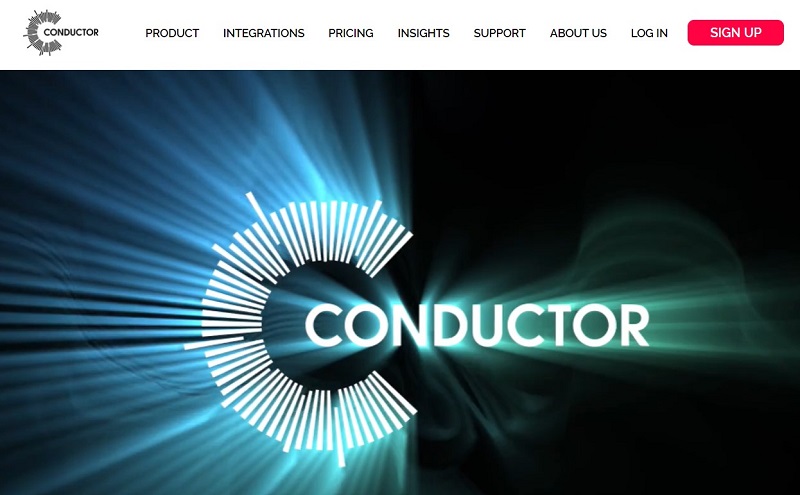 Primarily developed for and widely used by the entertainment industry, Conductor Cloud Rendering aims to leverage the best cloud technologies available. Its platform is designed to replace traditional render farms with cloud computing, focusing on scalability, flexibility, security, and affordability required for production processes.
SheepIt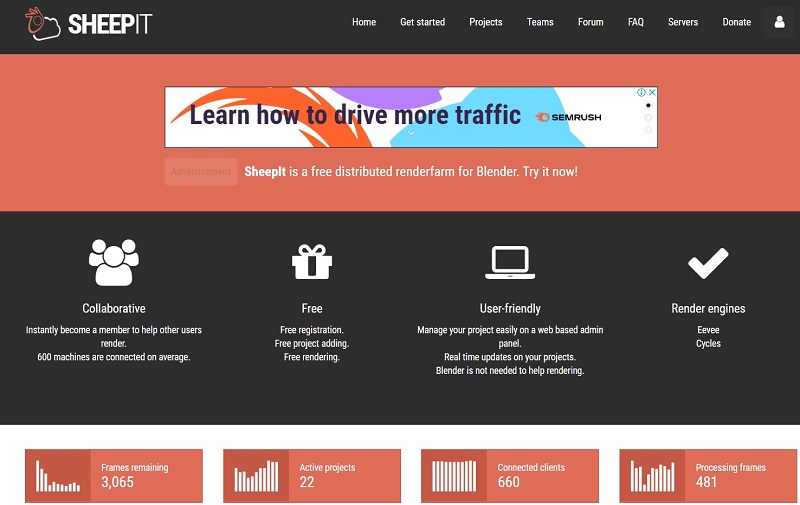 SheepIt is a unique company that offers an attractive feature for beginners—it's available for free. Unlike traditional render farms, SheepIt doesn't own the rendering machines. Instead, it relies on people sharing their computers, eliminating the limitations of a physical render farm. Project owners can add their scenes to a job queue, SheepIt will divide the animation into small fractions for rendering and distribute them to connected computers.
Render Pool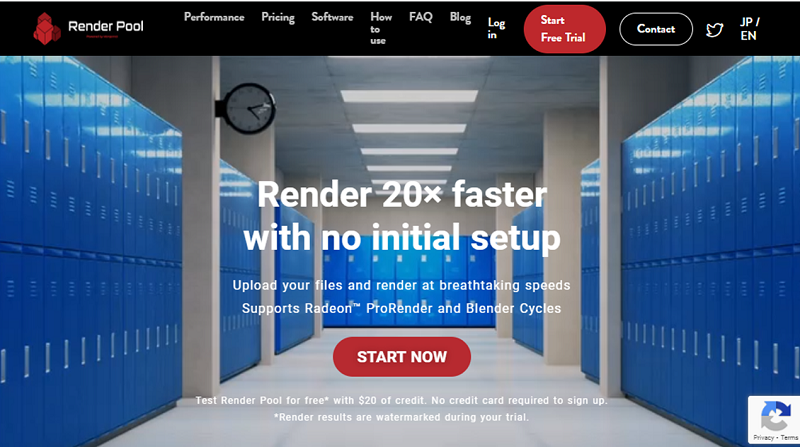 Render Pool stands out as one of the top choices for cloud rendering services. It offers affordable prices and helps optimize the rendering process, ensuring timely project delivery and providing various other beneficial features. With Render Pool, you can select from unlimited plans or smaller plans that allow you to pay based on your usage. This platform is highly user-friendly, eliminating the need to invest in expensive and high-maintenance hardware.
Render Pool offers three main plans, each with 8 GB of storage that can be expanded for an additional fee.
$140/month: This plan includes 4 parallel nodes working to a level 1 render speed.
$320 /month: This plan offers enhanced performance with 8 parallel nodes operating to a level 2 render speed.
$540 /month: The highest-tier plan provides 12 parallel nodes working to a level 3 render speed.
Empower Your 3D Visualization Workflow with Cloud Rendering
In conclusion, cloud rendering services provide the optimal solution to a significant problem in the world of 3D visualization and animation. With the substantial increase in demand and time constraints, the necessity of utilizing such services becomes even more evident. Cloud rendering has become an integral part of production in various 3D computer graphics industries. Despite the continuous advancement of technology, cloud rendering will continue to play a crucial role in the 3D visualization workflow.