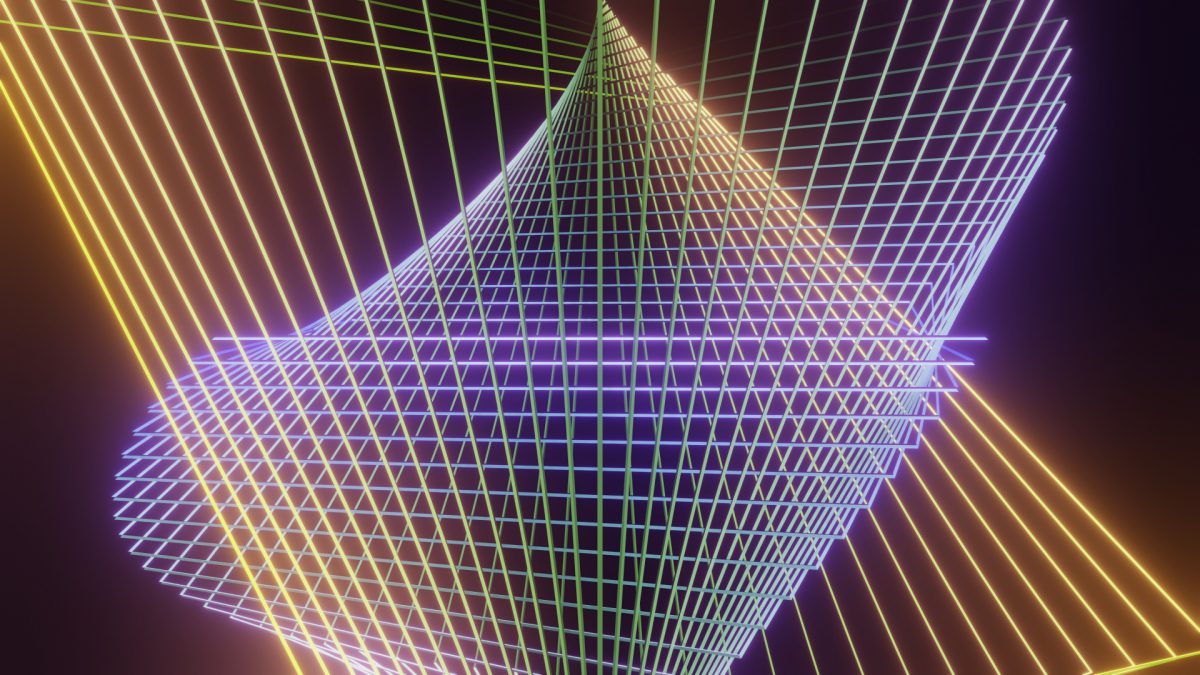 Why Choose Cloud Rendering Over Local Rendering
---
If you are familiar with the creation of digital models or have an interest in the design industry, you probably already know that generating complex models and animations through software run on a local computer can take hours, even days.
The rendering process requires an immense effort from your personal computer, increasing rendering time and troubling image processing. Moreover, if the sequences you want to generate feature a great number of details, this will continue to add even more time to the process. Keep reading to find out what cloud rendering is and how it can speed up your render times.
What Is Cloud Rendering?
Cloud rendering eliminates the need for powerful equipment, infrastructure, and graphic cards that are built for generating professional 3D imagery by replacing physical nodes (a set of interconnected hardware used as rendering engines) with an internet server or platform called a render farm.
Computer-generated images (CGI) produced with a render farm are generated by splitting the images into frames and calculating each independently to speed up the rendering process. Render farms have the ability to receive and compute 2D and 3D images uploaded to its online platform, by referencing all the details set by the designer (lighting, shadows, colors, textures, and so on), which result in highly professional, photo-realistic, high-resolution renders in a fraction of the time needed to perform this task with a local computer.
Fortunately, with easy access to reliable internet connections, users can perform the render process remotely through the use of the cloud, freeing their workstations to perform other tasks and optimizing virtual creation production. This has the benefit of providing aspiring artists and freelance designers the chance to compete and thrive in the modeling world without the need for acquiring powerful equipment and hardware investments, which can be cost prohibitive.
Benefits of Cloud-based Rendering Services
Using a cloud-based rendering service for your designs and animations can provide many benefits.
Faster rendering solutions allow users to optimize the rendering process (up to 100 times faster) and free up the computer to engage in other projects or tasks.
Access to industry-leading hardware allows users to create high-performance visual effects and realistic graphics at a professional level.
Cloud rendering is a budget-friendly solution since users can choose the rendering package or plan according to their design requirements. Also, this makes it easier for designers and artists to bill their work, according to the GHz spent on rendering.
It is a technological yet sustainable solution since it does not require higher amounts of energy consumption compared to real-time rendering with computer clusters.
The cloud-based platform creates a link between the client and the designer where they can exchange design ideas and evaluate the design process.
Cloud Rendering Services
Cloud rendering companies offer their services by providing temporary access to certain storage amounts, speed, and render capacities to process imagery based on the selected plan or rendering package. These services usually charge according to how much GHz is consumed during a period of time, which will depend on the user's demand.
Before purchasing or renting any cloud rendering service, it is advisable to keep in mind the following aspects.
Be sure to use a high-speed, secure internet service during the rendering process.
Check the data security management offered by the service company to avoid leaks or hacks of digital content, especially if working in the film or TV industry. Some services offer NDAs (Non-disclosure Agreements) and/or TPN (Trusted Partner Network) certifications to ensure confidentiality and a secure rendering process.
Many cloud rendering services provide cost calculators to provide an estimate on rendering expenses according to the GHz needed to render a specific scene at a specific speed.
Technical support should be provided for all users of the server if a problem or error appears during the use of the service.
Ideally, cloud-based rendering services should be compatible with different software (such as Blender, Cinema 4D, V-Ray, Maya, and 3ds Max) and support a variety of plugins.
The cloud-rendering service should provide a user-friendly platform or easy access to tutorials.
Render Pool Is the Cloud Rendering Solution for You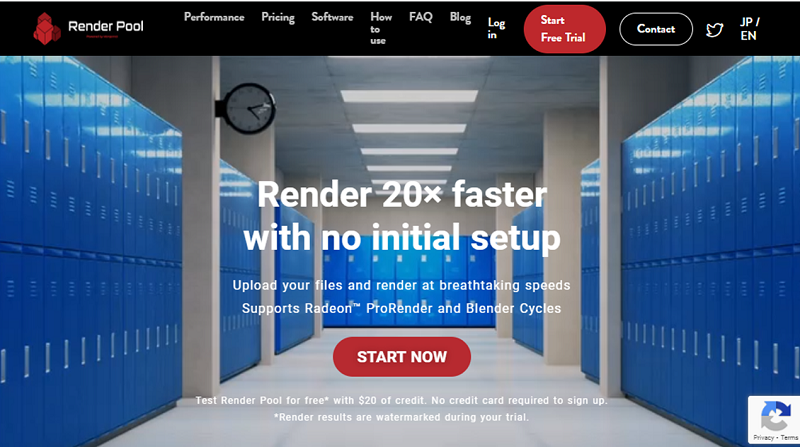 Considering all the above, if you are interested in joining a render farm community, wait no more. Render Pool is a GPU cloud rendering service that renders Blender Cycles and Radeon ProRender plug-in scenes 25 times faster than a local computer.
The service was developed to optimize the rendering process at affordable rates, eliminate delays in project delivery, and stop downtimes due to image processing. Choose between Render Pool's unlimited plans or a pay-as-you-go point plan to help save you hours of waiting and avoid buying expensive and high-maintenance hardware. The Render Pool platform is user-friendly and easy to access for anyone interested in optimizing the rendering process.
Render Pool has three main plans available, all offering the same storage of 8GB with extended capacity for an extra fee.
$320/month with eight (8) parallel nodes working to a level 2 render speed
$540/month with twelve (12) parallel nodes working to a level 3 render speed
$140/month with four (4) parallel nodes working to a level 1 render speed
Plans for frequent users save approximately 20 percent compared to one-time users. However, if you want to pay for as-needed rendering, Render Pool offers you the opportunity to do so, starting at $3.00 for 4,500 MRP all the way up to $1,100 for 1,668,000 MRP. You decide how and when you want to use the service on your terms and budget.
Render Pool is compatible with free open-source software Blender and plugins from Maya, Blender, and Houdini. Also, it is supported by different operating systems such as Windows, MacOS, and Ubuntu. The service offers a series of tutorials to teach users how to upload files and set rendering parameters to the platform as well as download files after completing the rendering process. It also provides guidelines to pack files to export them to its online platform and start rendering like a professional.
Give Cloud Rendering a Try
Whether you use Render Pool or another online render farm, we suggest giving this time-saving technology a try. Not only is cloud rendering affordable for more designers, it can significantly free up your time for more important design-related tasks.