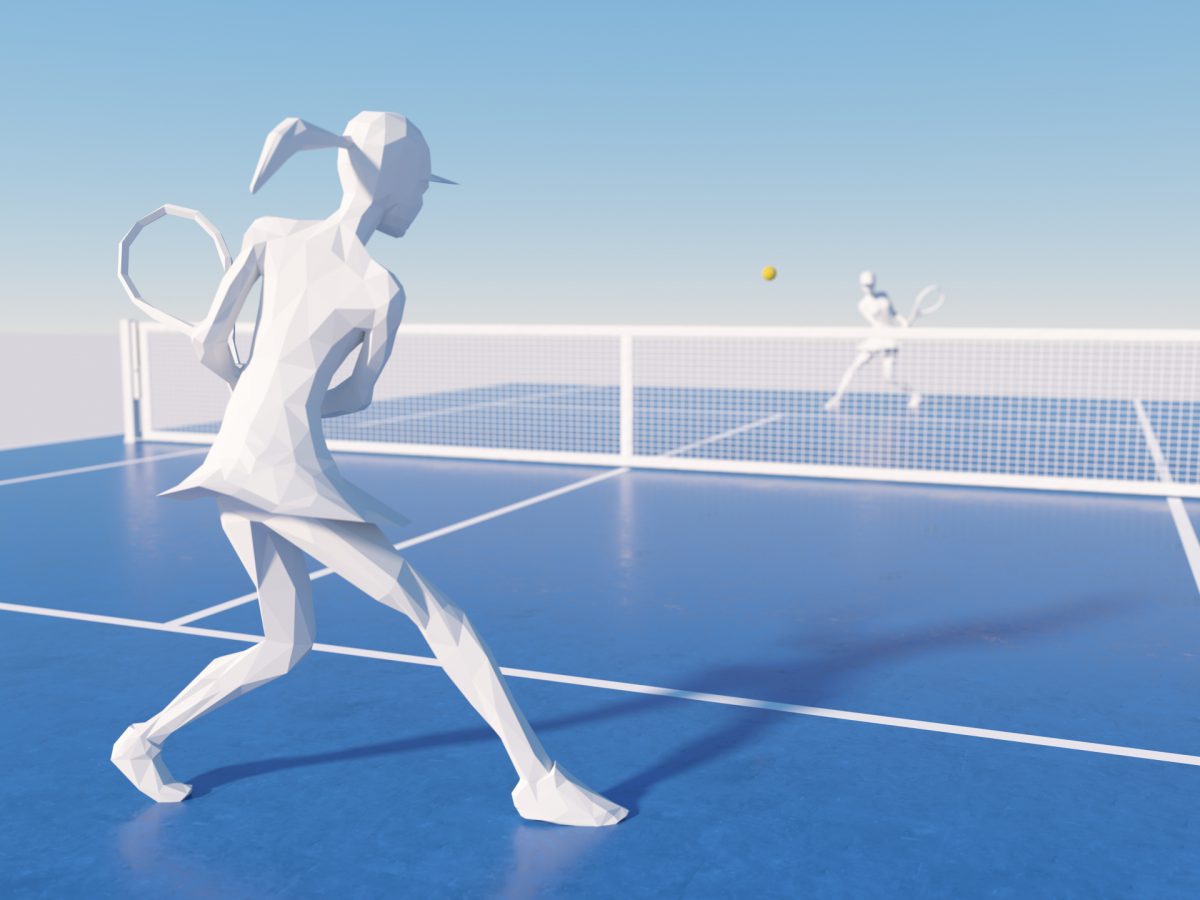 Blender vs. Maya: Which Is Best for Your 3D Projects?
---
What Is Blender?
If you're not already familiar, Blender is a computer graphics software used to create 2D and 3D animation, digital art, visual effects, and more. As a free-to-use, open-source software, Blender's source code can be customized to cater to the user's needs and runs on most operating systems including Windows, Linux, and MacOS.
Blender comes with a variety of tools suitable for many tasks and projects such as animation, modeling, rendering, VFX, video editing, messaging, compression, simulation, and game building.
What Is Maya?
Maya is one of Autodesk's most popular and sophisticated 3D applications. Also running on Windows, Linux, and MacOS, Maya helps studios and animators develop 3D models for animated videos, movies, and video games.
With its impressive list of tools and features for producing 3D animation, design, and modeling, it's considered the industry standard in both film and television. Some of the largest leading production studios use Maya to create animated films, promotional videos, and VFX.
Blender vs. Maya
Below is a side-by-side comparison of Blender vs. Maya to show what each software has to offer in terms of application, capability, pricing, and more.
Blender
Maya
Applications
3D printing
Animation
Architectural visualization
Modeling
Motion graphics
VFX
3D modeling
Animation for film and television
Video games
VR
Rendering Engines
Cycles
Eevee
Third-Party (Octane Render, Radeon ProRender, etc.)
Arnold
Maxwell
Mental Ray
Octane Render
Radeon ProRender
RenderMan
V-Ray
Motion Graphics/VFX
Fabric
Fire
Fluid
Hair / Fur
Smoke
Surface collision
Fluid
Fire
Hair / Fur
Smoke
Surface collision
Target User
Small/freelance production studio
Animation
Industry standard
License
Open source
GNU general public license
Trial
Student
Indie
Commercial
Pricing
Free to use
$1,620 (1-year standard commercial license)
Support
Community support
Discussion forums
Online tutorials
Discussion forums
Online support
Textbooks
Training courses
A Closer Look at Blender and Maya
User Interface (UI)
One of the most important features of any design software is its UI. The reason for having an easy-to-use UI is so that artists and creators are able to navigate tools without wasting time searching for them.
When it comes to choosing between Maya or Blender's UI, Maya provides a more seamless visual interface. Many users have described Maya's user environment as straightforward and easy to navigate.
Blender's user interface is not complicated either. However, it provides only the minimum tools and features out of the box for simplicity's sake. Being an open-source software, it can also be customized using source code or plugin add-ons to suit the user's needs.
Usability
Both Blender and Maya are capable of creating high-quality animation for film and TV, and even video games, offering powerful CPU and GPU rendering capabilities. Maya is also preferred for tasks like UV mapping, texturing, and rendering 3D animations.
With Maya's power comes a steep learning curve. It requires a comprehensive understanding, skills, and in some cases, exceptional hardware to make good use of the software. Autodesk has a collection of professional courses available online for gaining mastery in Maya. They also offer student licenses meant for design students or freelance creators studying 3D production.
Meanwhile, Blender is better suited for students who want to learn the nuances of modeling and animation due to its simplicity and easier tools. Blender also provides more suitable tools for VFX, interior design, and architectural visualization.
Tools
Speaking of tools, Maya has recently updated its already robust selection of tools that range from modeling, exporting, and development to animation, rigging, and rendering.
Blender has also updated its 3D design tools as well as improved on its Grease Pencil tool, allowing artists to draw and animate 2D objects in a 3D space. This makes it easy to incorporate 2D and 3D designs seamlessly. Maya does not have this feature.
Rendering Engines
Maya offers very impressive renderers in its suite, such as V-Ray, Octane Render, and NVIDIA Mental Ray (discontinued in 2018) that allows for Hollywood-grade visual effects. One of the most popular rendering engines on the market now is Arnold. It helps designers render heavy-duty graphics efficiently and quickly. Though a standalone renderer, Maya can make use of Arnold through a plugin. Blender does not have Arnold available to it, but comes with its own set of engines in Workbench, Cycles, and most recently, Eevee.
Like Arnold, Cycles is well-known in the industry. A powerful path tracing rendering engine that provides state-of-the-art lighting and shading configuration. It has multi-GPU support, suited for NVIDIA CUDA and AMD OpenCL rendering.
Newcomer Eevee is a physically based real-time renderer working both as a renderer for final frames, as well as the engine driving Blender's real-time viewport. Eevee materials are also created using the same shader nodes as Cycles, so it's easy to render scenes originally meant for Cycles.
Rendering Animation
Rendering animation in Maya can be a tedious, time-consuming process. Designers are required to double-check that everything is properly set up or the scene may render incorrectly. Rendering animation is very different from rendering a still frame, so a lot more precautions need to be taken.
Blender makes rendering animations much easier and much more efficient by providing a simple set of options in the Render Output Properties tab and the Render Settings dropdown menu. "Render Image" will render whatever current frame is shown in the viewport, while "Render Animation" will render a series of frames that can easily be changed in the Output Properties tab. Even a first-time user can render an animation with ease.
Which Modeling Software Should You Choose?
Autodesk Maya is without a doubt one of the most robust, comprehensive and reliable 3D applications out there. It sets itself apart as an industry standard and offers a deep library of features and tools to help you create beautiful and impressive visuals.
How does Blender hold up beside Maya? Quite well, actually. Blender offers an alternative that's free and open-source with equally competitive features and capabilities.
Blender is practical and user-friendly; however, if an experienced designer or animator needs to get work done, perhaps for a studio or for a larger production, Maya may make more sense — granted it doesn't come cheap.
After looking at all the factors, it's hard to say if one is better than another. The best suggestion would be that you choose the one that best suits your budget and needs, based on your understanding of 3D modeling and design, your hardware, and your skills. Happy rendering!