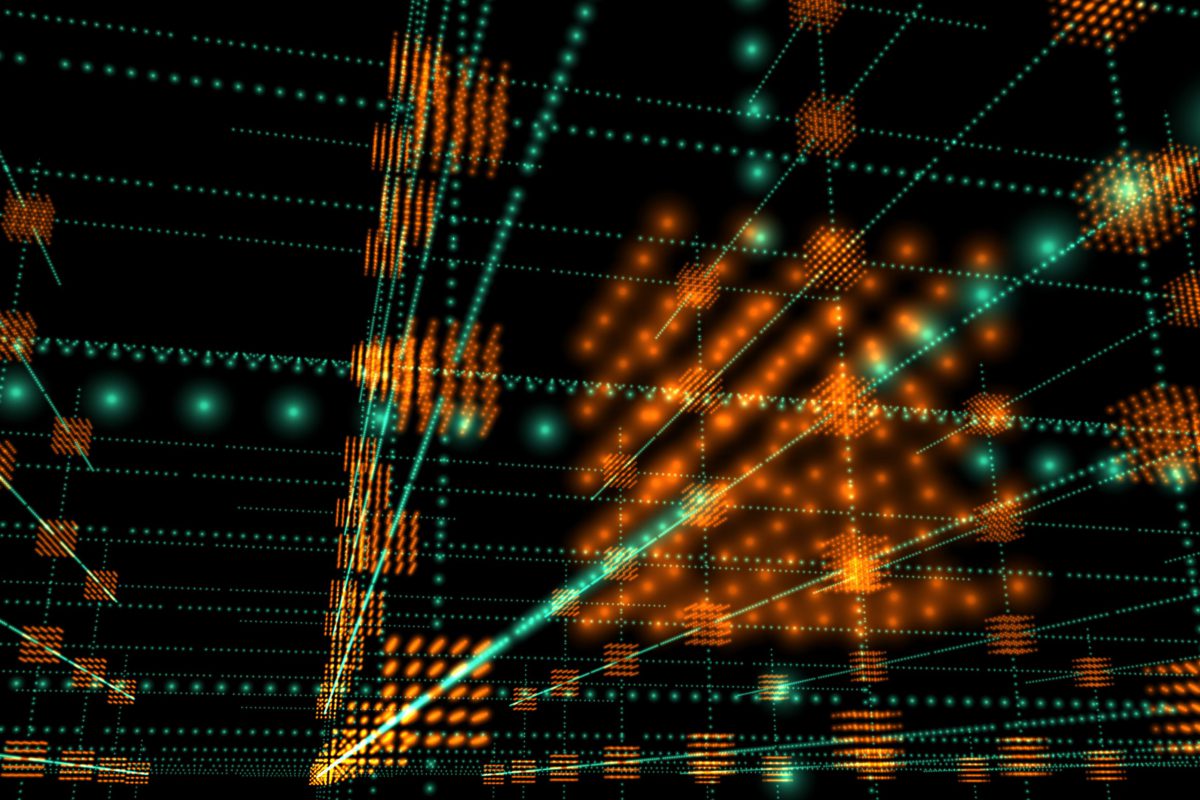 Why You Should Add 3D Rendering Services to Your Business Solutions
---
If you have been following our articles, you are already quite aware of how using Render Pool's cloud-based rendering service can help you expedite the rendering process, increase your productivity, and help you bring your personal or studio projects to life. While we usually focus on helping entertainment industry professionals, independent creators, and production studios, that doesn't mean that other businesses cannot utilize what Render Pool has to offer.
There are multiple industries that depend on high-quality visual content to market, advertise, and serve their clients; real estate, interior design, and healthcare to name a few. With this in mind, keep reading to find out why cloud rendering should be considered for your business.
How 3D Rendering Is Being Used Outside the Entertainment Industry
Architectural Visualization (ArchViz)
The real estate industry is as competitive as they come. As demand is always on the rise, it is a constantly growing field that is always in need of more designers and architects, but they are only after the very best in concepts and results.
Floor plans alone are no longer definitive enough of a presentation method. Photo-realistic approximations of completed locations can be achieved using 3D modeling software such as Blender and Maya to beautifully light and render, and entice new potential clients. They no longer have to imagine the interior or exterior of their new home when they have a fully realized approximation to observe. The rendering time for these images may vary, but it certainly would not be very fast without assistance from a 3D rendering service.
Read More: Top Architectural 3D Rendering Companies to Consider
Virtual Reality (VR)
Virtual Reality is finding its way into a variety of markets, including gaming and the modern business world. Providing immersive 3D imagery, real estate investors also see its potential.
Similar to ArchViz, virtual tours are becoming much more common for presentations to potential buyers. Full 360 camera renders allowing for virtual staging, or a complete exploration of a space, are absolutely possible, but the time it takes to render all the data could take far too long on local machines alone. A rendering service can instantly decrease the wait time for a final render compared to a local workstation.
Medical Devices and Prosthetics
3D rendering services can help improve and save lives as well. Medical research is constantly evolving, and with cloud services like Render Pool, healthcare professionals can quickly produce realistic medical imaging to effectively identify and diagnose medical conditions and disorders.
After recreating and demonstrating physically accurate simulations, allowing for more time and deliberation without the need of expensive prototypes, medical experts can refine their products before manufacturing to provide a better design and user experience for each patient.
Experts can also educate doctors and physicians about new technologies like extremity prosthetics with anatomically correct models and simulate real conditions without putting any patient's health at risk.
Marketing and Advertising
Catching and keeping a customer's attention is more difficult than it used to be. In a consumer-friendly digital landscape, visuals are much more captivating to new consumers as opposed to verbose explanations to what a new product can do. Though prototypes and photoshoots are quite costly, using modern 3D modeling software can deliver the same impact without the cost of expensive camera equipment or prototype manufacturing. With 3D rendering services, your animation can come to life much faster than ever before.
Benefits of 3D Rendering Services
But regardless of your industry, what can these services do to help you, your design team, and your business? Here are some ways that 3D rendering services can give you an edge in your industry.
Flexibility
Inconveniences like hand-drawn line drafting for architecture visualization are things of the past. The advent of computer-aided visualization has made architecture and interior design an entirely digital process.
Having a faster means of communicating ideas, like color and material selection, or scaling and texturing,
gives your design team more flexibility in creating. Deadlines are easier to meet, giving you more time to perfect renderings. Being able to do it all digitally already streamlines the creation process, but you still need to worry about render times. Render services can help you guarantee a fast turnaround and impress clients with the speed of their project's progress.
Stronger Communication
If deadlines are looming, it can prove difficult for some design teams to properly elaborate on their ideas. This can lead to poor communication between the company and the client as well as delays, which can ultimately lead to dissatisfaction.
When your work is visual, you cannot have poor communication if you have enough access to processing power to help your team render and share every aspect of the project, which can help solidify ideas with the client and speed up production. That is why local rendering alone simply doesn't cut it.
Refinement Opportunity
Even during the refining process, early review drafts are shared between the designers and the client for the sake of critique and to get feedback.
Whether it be regarding lighting or size dimensions, with strong communication comes fewer instances of needing to refine, but having the opportunity and flexibility to do so makes for a stronger final result. With your design team focused on perfecting a final image instead of waiting for a local render to complete means that a rendering service is what you needed in your toolbox all along.
Strategic Marketing Solutions
Even when you are not primed with your next client, or you don't have your design team on call, you still need to be marketing and sharing what your company can do. With the right sales imagery, this can be all that you need to get that next new customer. With your pre-existing data, you can easily and quickly render images and animations to share on social media platforms or print full images in traditional media to share with other potential clients.
Regardless of the format or the size, it will benefit you to have a service ready to queue your project at your request as this will make a difference in visibility.
Give 3D Rendering Services a Try
If your company is a part of the industries mentioned above, then we recommend you take the time to consider utilizing 3D rendering services in your design workflow. However, even then, your focus most likely will be about client satisfaction, and the best way to achieve that is with support that you can rely on. We at Render Pool hope to be that support.