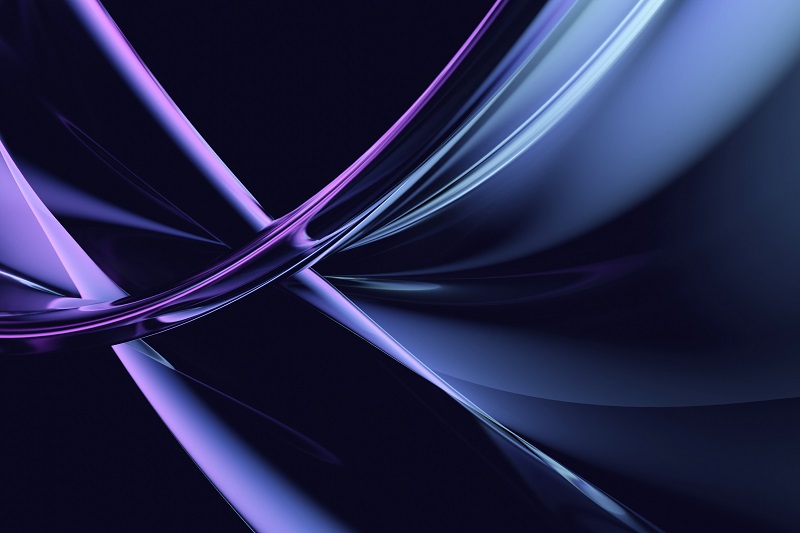 What Is Rendering and Which Software Is Best for You?
---
A render is a digital representation of a 2D or 3D model through the use of computer software. The process of generating this image is called rendering, which can be a realistic, or non-realistic representation of an object depending on its purpose. Rendering aids professionals in the design process in a wide variety of fields such as architecture, engineering, interior design, visual arts, simulations, and video games.
The purpose of a high-quality render is not limited only to recreating the geometry of an object but also several features such as texture, color, and opacity. Even the background, lighting, and viewpoint become relevant to recreate a realistic render.
The process of rendering in practice is divided into two methods:
Real-Time Rendering: it requires the high-speed generation of images which requires dedicated graphics hardware and pre-compiling of the available information to improve the performance of this method.
Pre-Rendering: under this method, the image calculations are performed using multi-core central processing units rather than dedicated graphics hardware. The rendering process is slower than in real-time rendering, but it offers the highest standards of photorealism.
Difference between 3D modeling and Rendering
3D modeling is the creation of 3D objects on CAD software, by creating a digital model in a virtual space. Meanwhile, 3D rendering refers to the process of creating realistic 2D images from 3D models.
Both concepts are often confused since both implicate 3D representation through computer software. The main difference is that 3D modeling accurately represents an object (taking into consideration dimensions, geometry, shape, etc) while rendering focuses on creating a realistic image of an object without taking care of its geometry.
3D modeling requires spatial relation skills in the 3D environment and creativity to create a digital model, while renders need color and lighting skills to accurately portray an image.
Best Rendering software
Blender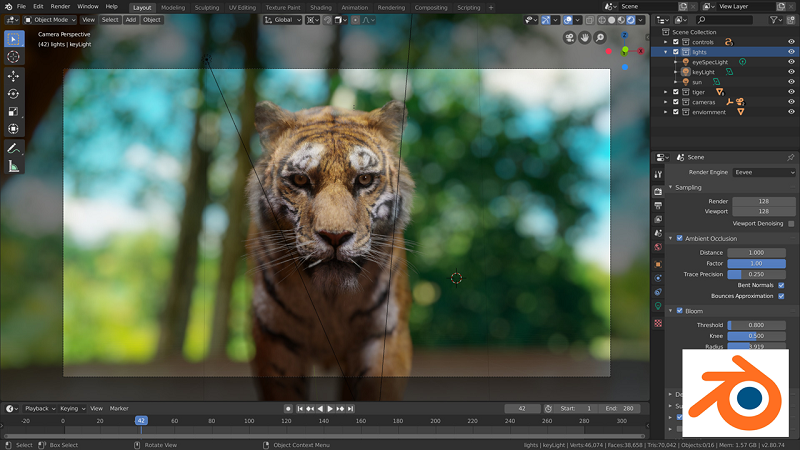 Blender is an open-source 3D rendering software developed to create 3D visuals, animation, simulation, and game creation in two dimensions. It offers all of the tools necessary to create realistic models, sculpt objects, simulate, post-producing, and video edit. The software has a variety of predesigned tools and features to create skyscrapers, residences, bridges, amusement parks, human figures, and others. It is a software ideal for beginners since it is totally free and has a powerful render engine allowing users to recreate highly detailed images and quality representations.
Cost: Free and open to donations
Level: For amateurs and professionals
Operating System: Windows, Linux, macOS,
Application: 3D rendering and modeling
SketchUp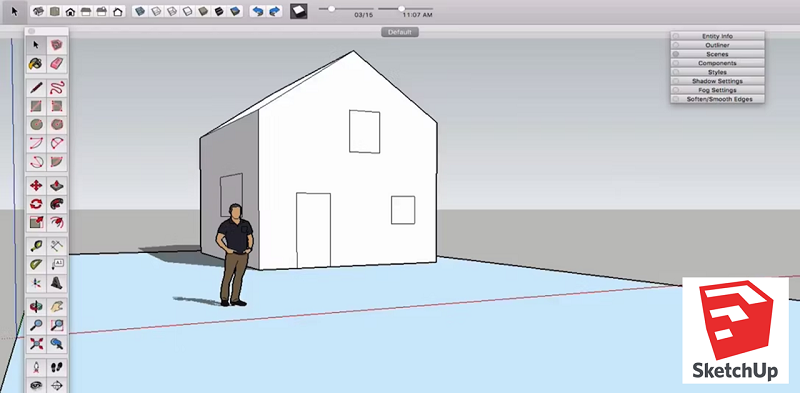 SketchUp is a CAD software ideal for creating and editing 2D and 3D concepts. It's an affordable online tool for designers, especially for architects and engineers in the construction field. It offers powerful, professional-quality features such as lighting effects, textures, a layer manager, and animations. SketchUp's features are centered around 3D designing, although it does have features and tools for 2D design. It provides high-quality rendering tools with realistic representations of interiors, furniture, and landscapes. It's a dynamic and user-friendly software that enables users to plan, visualize, and communicate future construction projects.
SketchUp has affordable prices that include solutions for individual users, organizations, students, and educational institutions. The four versions of the Software available are:
Cost: it varies depending on the license:

Sketchup Free (personal): with limited cloud storage and functionality.
Sketchup Shop (personal): 119$/year with 3D modeling tools and unlimited storage
Sketchup Pro (personal): 299$/year with all 2D and 3D tools and unlimited storage
Sketchup Shop (for professionals): 119$/year with 3D modeling tools and unlimited storage

Level: For amateurs and professionals
Operating System: Windows, macOS,
Application: 3D rendering for architecture and construction.
Render Pool Service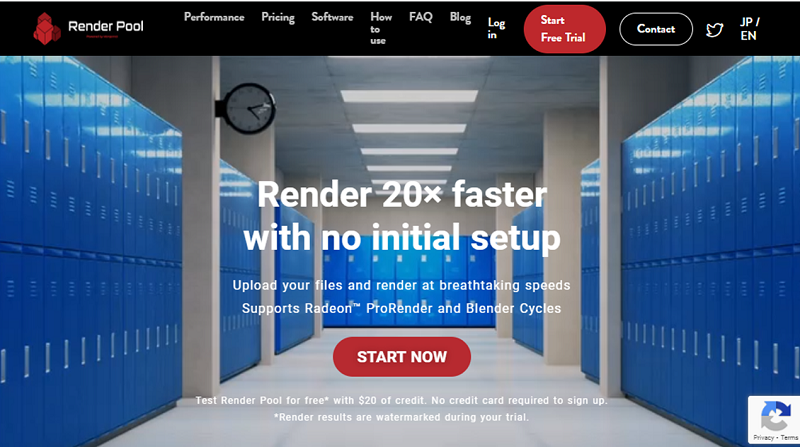 Rendering pool is a GPU cloud rendering service that renders blender cycles and Radeon pro-render plug-in scenes in a fraction of the time it would take in your local machine. This cloud-based solution was developed to minimize rendering costs and time if you need to deliver an animation or sequence in a given timeframe.
Complex animations can take hours, even days, to render using only your local computer. An animation generated using just blender could take up to 78 hours to render, while with Render Pool the same file would only take 3 hours to render.
The GPU (graphic processing unit) cloud service eliminates the need to have a powerful computer and graphics card to render high-quality animations, which can cost thousands of dollars. This service is an affordable solution for designers that want to optimize their work and avoid unnecessary expenses. At the start, the Render Pool service charges 0.03$ per GPU minute and a monthly fee starting at 140$.
The rendering pool engine helps optimize rendering cycles, allowing you to work in several animations or frames simultaneously. This service is compatible with Blender and Radeon plug-ins making it accessible to many designers.
You just need to download Render Pool from your browser to start using it. The service provides the option to pack your render files to easily export them and start working in the cloud-based platform without missing any information or details in the process. It provides all the instructions to guide you through the use of the platform and make it a fun experience.
Cost: starting at $140/month +(Free watermark trial)
Level: Professional
Operating System: Windows, MacOs
Application: Design and animation support.
Link: https://renderpool.net/
Autodesk 3ds Max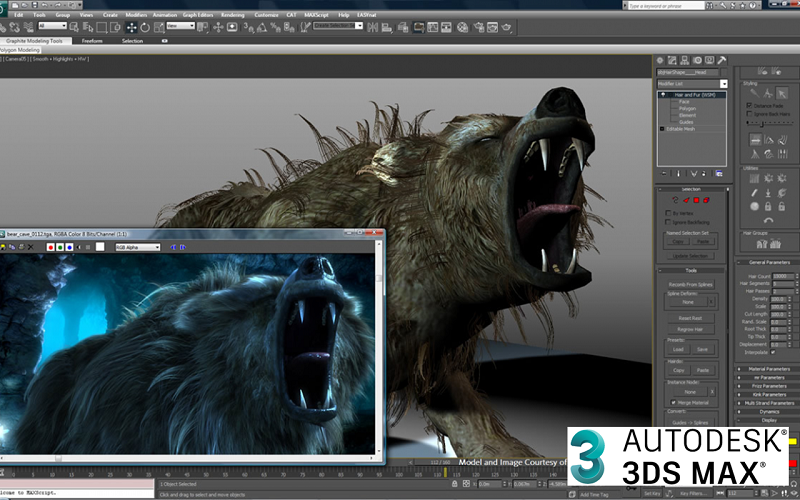 Autodesk 3ds Max Design software is a rendering tool designed to create graphics, 3D models, and animation. The software aids professionals in the construction field (architects, designers, civil engineers, and visualization specialists) to generate professional, high-quality renders.
This software is user-friendly and compatible with other rendering programs such as V-Ray, Maya, and Corona Render making the process of sharing files more efficient.  It produces high-resolution graphics, models, and animations where users can create different particles and environments to emulate. It does not support any documentation or project plans as Revit does.
Cost: $1,700 per year + 30-days free trial. (Free student version under certain conditions)
Level: Intermediate – Professional
Operating System: Windows
Application: Design, animation, modeling, and architectural visualization
Cinema 4D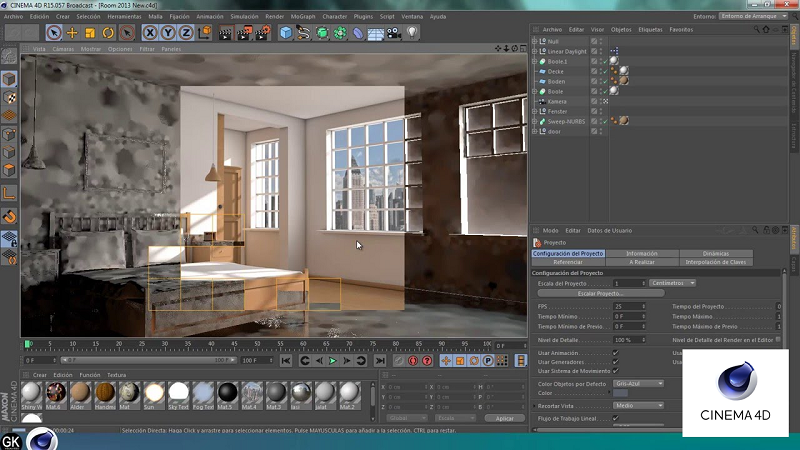 Cinema 4D is a 3D modeling, animation, simulation, and rendering software for professionals. It is a fast, powerful, flexible, and stable tool with an accessible and efficient design for motion graphics, virtual reality, game development, and all types of visualization professionals. It speeds up workflows and allows users to access parametric modeling, a variety of predesigned features, and many available options when it comes to texture, shaders, and lighting.
This software has a user-friendly interface and it is compatible with various apps such as CAD applications and Adobe products. It offers four different versions of the software according to the user's needs: CINEMA 4D Studio, the Prime version, Visualize solution, and the Broadcast version.
Cost: $999/year + 14-days free trial
Level: For beginners to professionals
Operating System: Windows and macOS.
Application: rendering and 3d modeling