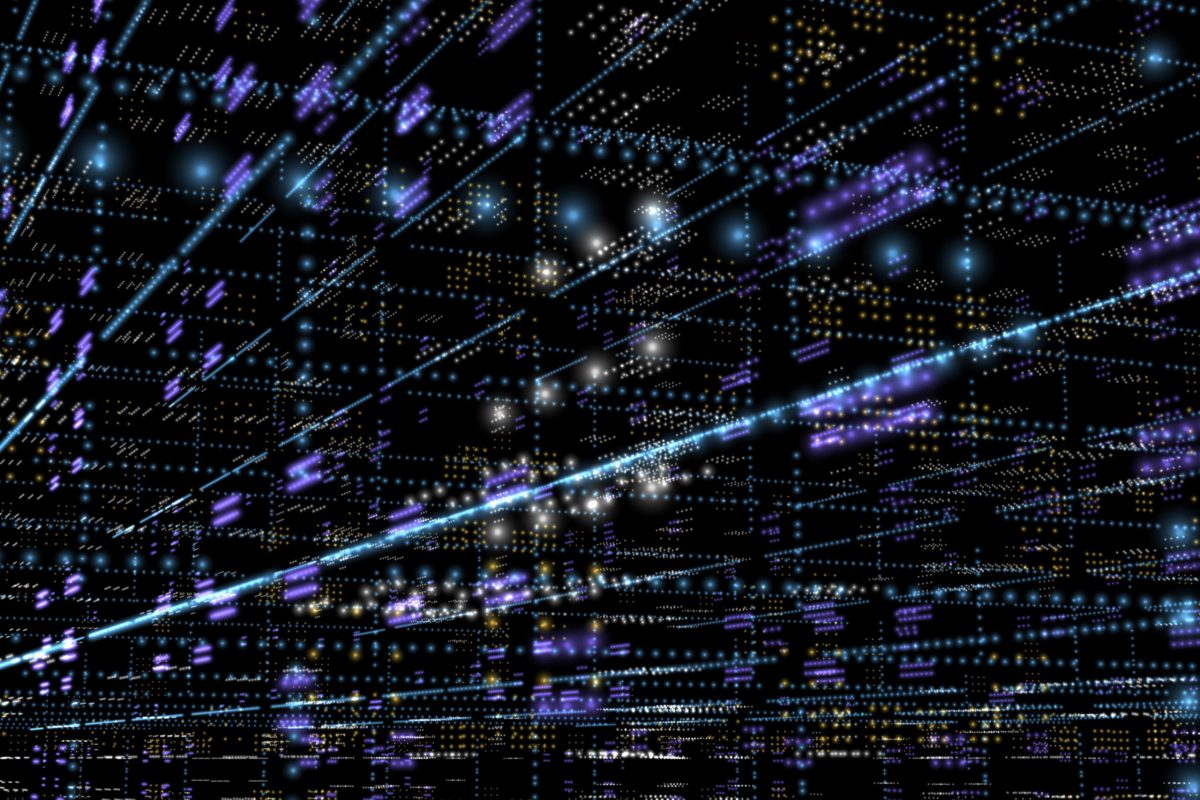 What Is a Rendering Company and Can It Improve Renders
---
Rendering is the process of representing a highly detailed and realistic-looking model (2D or 3D) using computer software. This digital model is generated by manipulating the geometry, texture, colors, background, shadows, lighting, and other visual effects at a high resolution to recreate real-life or animated objects. The rendering process aids artists and designers in different fields such as interior design, animations, the video game and film industry, architecture, engineering, and visual arts.
Rendering a model requires complex calculations performed by specific software to generate a high-quality, professional-looking image or animation. That is why there is a growing number of rendering companies available online that can provide the most up-to-date and complete rendering and modeling services and tools for today's designers.
Keep reading to find out what a rendering company is, whether or not it is better than local rendering, and what rendering software you should be using if you want to use a rendering service.
The Challenges of Local Rendering
Rendering locally (that is rendering with a local computer or desktop) requires a high-performance CPU to process and display graphical data. This is why powerful graphic cards have become important hardware for rendering.
Although graphic cards do come in handy for local rendering, detailed or complex animations usually require splitting images into four-dimensional frames and processing each frame individually to generate a complete sequence and improve render performance. However, it is hard to accomplish this task with just one processing unit (in this case, the graphic card) since the rendering process can take hours (or even days) to process each frame to obtain a professional-looking, high-resolution render.
To accelerate the rendering process, the parallel rendering method was developed in which a set of processing units (multi-GPU) individually renders each frame from the animated sequence simultaneously. This allows the process to become more efficient, but at the same time it requires more money invested in each processing unit, the infrastructure needed to support them, and the maintenance involved in setting up the hardware.
What Can Rendering Companies Offer?
As stated above, many rendering companies offer online solutions for recreating their clients' visions by providing professional renders to complete visual art projects, animations, and 3D models. These companies rely on popular and professional-level software, such as Maya, Blender, 3ds Max, Houdini, and others, to render client projects. They often use parallel render methods or computer networks to deliver projects on time and within the client's budget.
Parallel rendering methods are based on multi-GPU rendering where a set of machines are connected to process frames simultaneously, or through online render farms (also called cloud-based rendering) where companies use an online platform to upload and process files and generate animations and graphics more efficiently. This optimizes the rendering process and creates an affordable solution for designers and artists.
Popular Software Supported by Rendering Companies
Here is a brief list of popular rendering software that are often supported by companies that offer cloud rendering.
Blender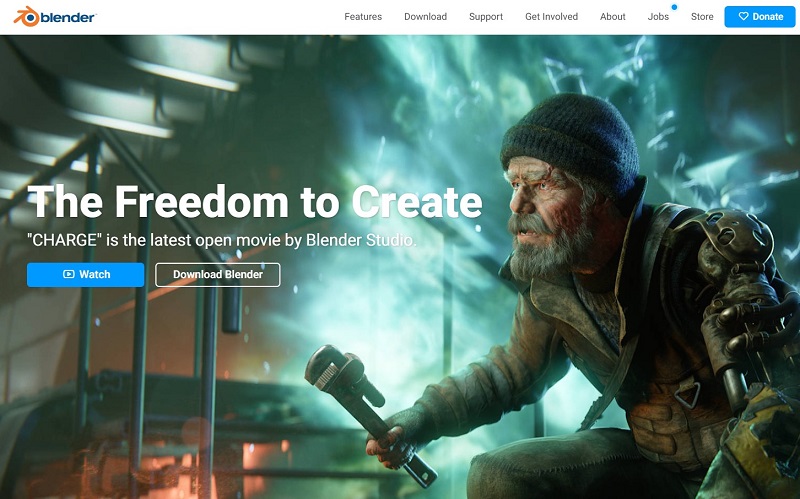 Blender is a free, open-source software for 3D modeling, animation, rendering, and visual editing with specialized rendering tools for anyone who wants to join the 3D rendering community. It is available in all commercial operating systems and also offers multiple GPU rendering and an online interactive platform for professionals.
3ds Max

3ds Max is a rendering and computer graphics program developed by Autodesk and created to generate professional-looking, high-resolution 3D models and animations. The software license fee is currently $1,785 per year, including maintenance and support. It only runs on Windows and it is often used in the construction industry. It provides a variety of animation tools compared with other rendering software and has a user-friendly interface.
Maya

Maya is another computer graphics software developed by Autodesk with similar functions to 3ds Max, but oriented to rendering photo-realistic imagery with special features to customize textures, colors, and lighting. The software license fee is currently $1,785 per year, including maintenance and support. Maya is a better fit for the film and animation industry compared to 3ds Max. It only runs in Windows and can be a little bit harder to manipulate its tools.
Houdini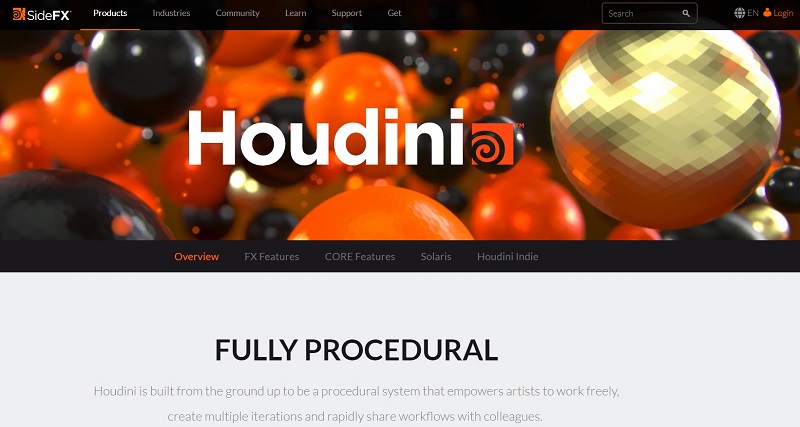 Houdini is a rendering software oriented to the motion graphics and video games industry, with special VFX and render tools to generate complex reflections, animations, and simulations at the highest photo-realistic level. The program has many plans and packages currently starting at $75 for students and schools to over $4,000 for perpetual professional plans. 
Try Render Pool: The Rendering Company That Has Your Back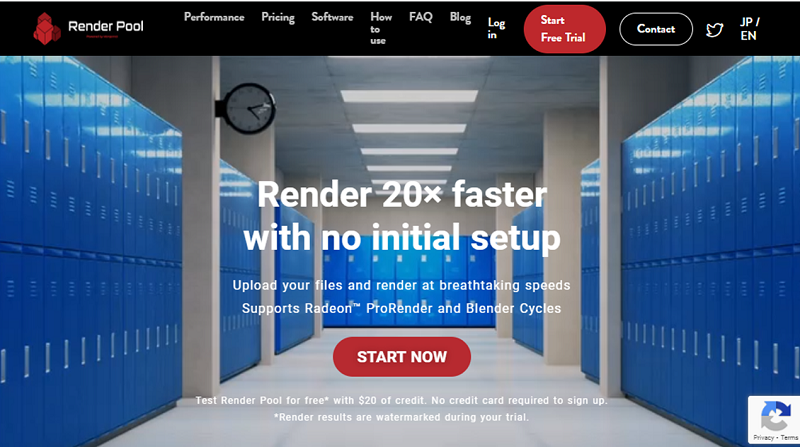 Rendering companies not only offer visual creation services but also can simply help you accelerate the rendering process. Render Pool is a service company that provides users with all the tools and plugins needed to create photo-realistic imagery, animations, renders, and graphics through its online platform. Its service offers cloud-based rendering for Blender's Cycles render engine and Radeon ProRender plug-in, rendering scenes dozens of times faster than a conventional computer or processing unit.
Render Pool was developed to optimize the rendering process, avoid delays in project delivery, and increase productivity. Its plans are designed to save you hours of waiting on image processing as well as avoiding the need to purchase expensive equipment. The company offers rendering plans starting at $0.03 per GPU minute or $140 per month, with multiple packages for one-time users who want to pay as needed or for clients that want to render according to their own budget. Packages vary depending on the number of nodes or processing units, which dictates the processing speed of images.
The Render Pool platform is user-friendly and easy to access for those wanting to accelerate the rendering process and render at top industry speeds. It offers cloud storage to save your designs and animations with the ability to expand them according to your needs for an extra fee.
Fortunately, Render Pool is compatible with the most popular render software mentioned above (Blender, Maya, and Houdini), providing versatility in design with multiple plugins and render tools. Also, this rendering company offers instructions and tutorials on how to navigate through the platform and start rendering with your own files. Render Pool services all animation and modeling purposes from architecture to animations and simulations, and helps clients optimize this process at the most affordable prices.
If you are interested in trying a cloud-based rendering company, be sure to take advantage of Render Pool's affordable pricing and fast rendering times.