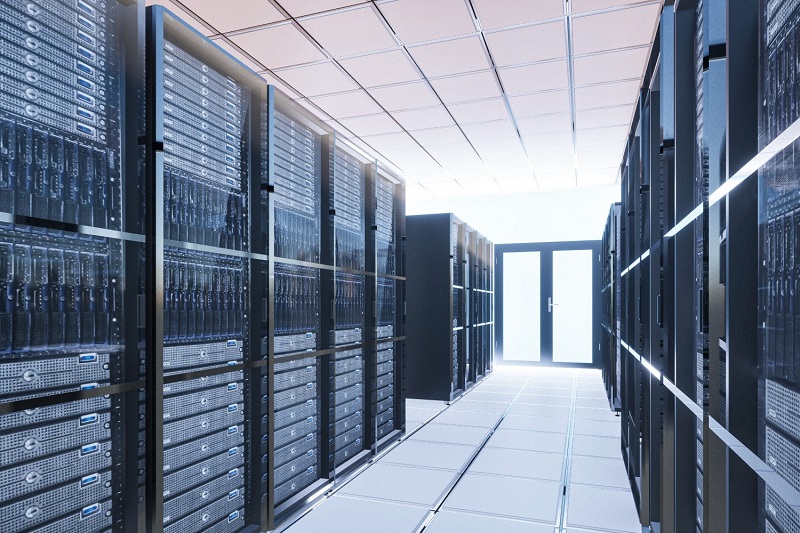 Cloud Rendering Services: Considerations & Top Providers
---
Cloud rendering services have revolutionized the way 3D models are generated and processed. With the increasing demand for high-quality 3D graphics, businesses and individuals are turning to these services to meet their needs. In this article, we will explore the benefits of cloud rendering services and which ones you should consider for your next project.
What Is a Cloud Rendering Service?
A cloud rendering service provides online rendering tools and support where clients benefit from powerful render nodes (GPU and CPU rendering) to generate and process 3D models at a higher speed and capacity compared to standard CPU rendering. The service offers file storage, render capacity, speed, resolution, and different rendering methods with a variety of high-quality processing units to render projects under a specific plan or package.
These services establish pricing according to the amount of gigahertz (GHz) consumed during the rendering process, depending on the client's demand. The GHz consumed depends on the GPU's clock speed and bandwidth according to the package chosen by the client.
Is Using a Cloud Rendering Service Worth It?
First and foremost, cloud rendering services can save you and your team hours (and even days) of processing time, freeing up your local desktop and providing extra time to work on other tasks and projects.
Although some cloud rendering services are considerably expensive for personal use, it can be well worth the cost for design and animation businesses. Being able to meet deadlines will inherently make your team more competitive. Also, most cloud rendering services give you the option to pay as you render, helping you ensure that you are fully leveraging the capabilities of the service while not going over budget. And last but not least, cloud rendering eliminates the need for in-house IT knowledge and costly upkeep of local hardware.
What To Consider Before Paying for a Cloud Rendering Service
Before paying for a cloud rendering service, you should be aware of the following aspects.
Check the service's operating system compatibility and internet speed requirements.
Search for the data management information to make sure the service is secure and provides confidentiality agreements (this includes non-disclosure agreements and TPN certifications for those working in the entertainment and motion picture industry).
Use the cost calculator from the service provider (if available) to estimate rendering costs according to the GHz consumed, and make sure you can appropriately leverage the service considering the cost and benefits. Carefully establish the number of scenes and frames you want to render using this tool.
Cloud rendering services should not require installing any additional hardware to function and should be easy to install without prior IT technology or maintenance background.
Check the availability of software plugins offered by the service provider, which should include at least a few of the popular rendering options such as Blender, Cinema 4D, V-ray, Maya, Houdini, and 3ds Max.
Check the rendering engines the cloud service offers for multi-GPU rendering. This should include at least one popular rendering engine, such as Redshift, Octane, Blender Cycles, Iray, or Arion.
The cloud rendering service should provide user support and guidance to navigate the platform and generate models with a user-friendly interface.
Popular Cloud Rendering Services
There are many cloud rendering services but a few stand out in particular.
Render Pool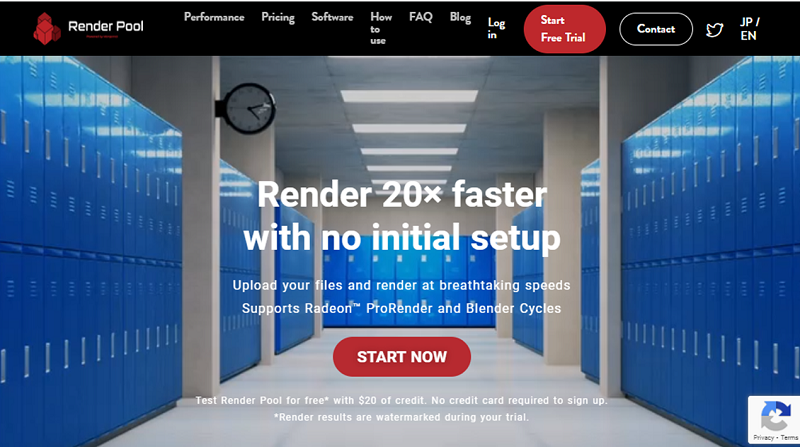 Render Pool is a multi-GPU and hybrid online rendering service able to render models and scenes up to 25 times faster than the standard local computer. Its multiple and powerful render nodes and rendering engines (Blender Cycles and Radeon ProRender) optimize the rendering process and help designers create professional-level projects more efficiently.
Garage Farm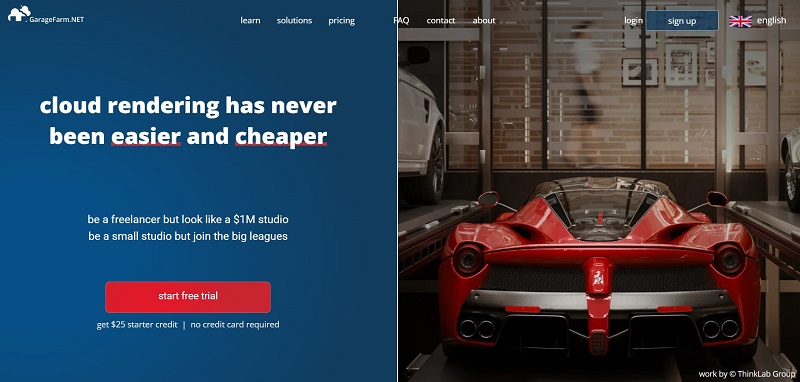 Garage Farm is a cloud rendering service created by 3D animation enthusiasts who started in a small garage with their own equipment. The small team developed a "plug and play" modality with access to high-performance GPUs, allowing multi-GPU rendering at affordable prices. The service supports popular software plugins such as Maya, Blender, Cinema 4D, and 3ds Max, and works with multiple rendering engines such as Blender Cycles, Redshift, and ProRender.
Rebus Render Farm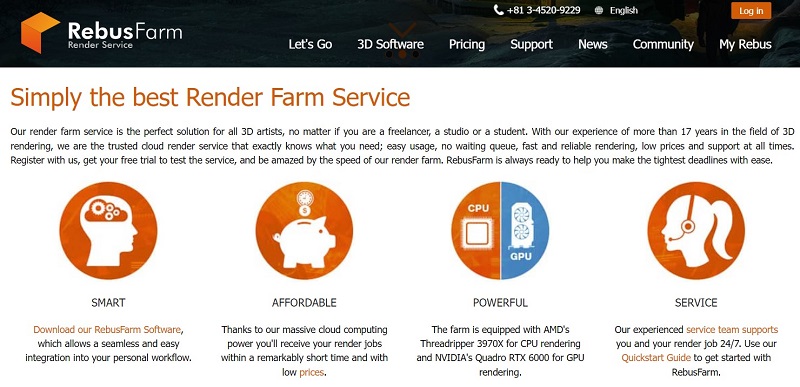 Rebus Render Farm is a German render farm company specially created for 3D animation professionals and amateurs. The service company motivates its community to share its renders and features the best 3D animator each month on its platform. The service supports popular software plugins such as Blender, Maya, SketchUp, Cinema 4D, and 3ds Max.
Fox Render Farm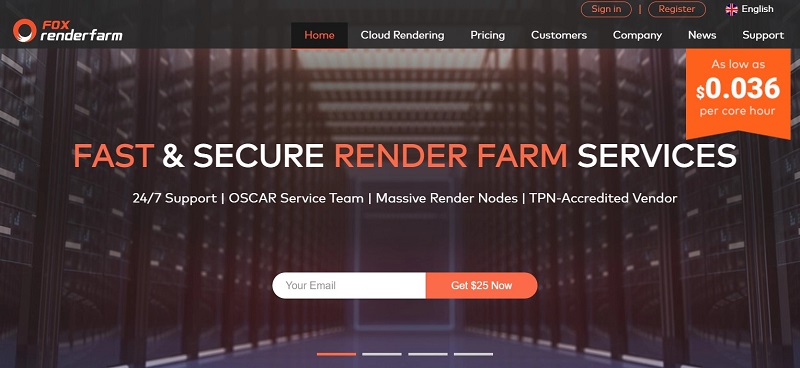 Fox Render Farm is a cloud rendering service provider widely used in the motion picture and entertainment industry for CGI with a vast variety of visual effects and rendering tools. The service offers high-performance CPU rendering with Intel processors and multi-GPU rendering with NVIDIA GTX graphics cards. Fox Render Farm supports popular software plugins such as Maya, Blender, Corona, Cinema 4D, and 3ds Max.
Chaos Cloud

Chaos Cloud works exclusively with the V-Ray rendering engine, integrating popular software plugins such as Maya, SketchUp, Rhino, Houdini, Cinema 4D, and 3ds Max. Service costs are associated with credits. Those credits work as the platform's currency to render models. The complexity of each model or scene in terms of visual effects will affect the number of credits spent to process them.
SheepIt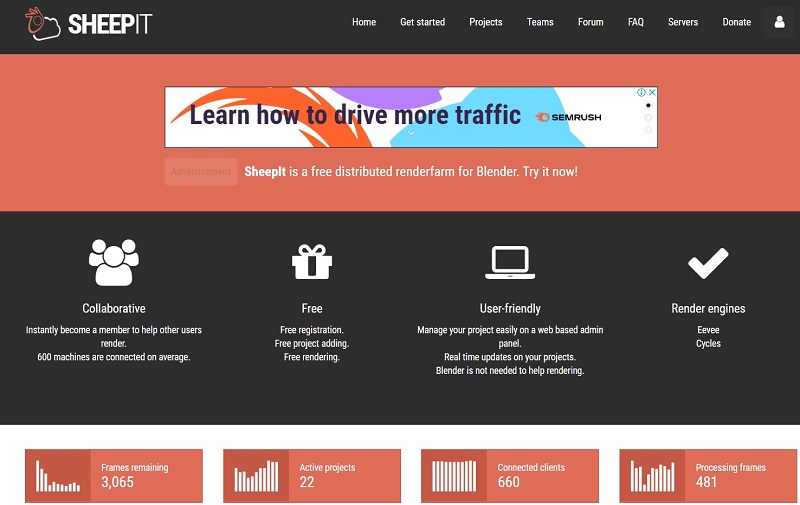 SheepIt is a unique cloud rendering service since it relies on people sharing their computers remotely, so others in the community can render their projects. The more people that are connected to the platform, the faster the rendering process is. This network promotes a friendly and inclusive community that continues to grow for render enthusiasts and those who don't have access to powerful hardware or the means to pay for a standard cloud rendering service.
Why Choose Render Pool for Your Render Projects?
Render Pool's cloud rendering service is unique for its versatility, rendering efficiency, and affordable pricing. It uses high-performance servers to render at breathtaking speeds and eliminate downtimes and delays in rendering calculations and computing processes.
Comprehensive Pricing Options
Render Pool's most basic price plan starts at $0.03 per GPU minute, but they also offer other options as well, including three unlimited plans.
$140/month with 4 parallel nodes working to a level 1 render speed
$320/month with 8 parallel nodes working to a level 2 render speed
$540/month with 12 parallel nodes working to a level 3 render speed
All unlimited plans offer the same data storage of 8GB with extended capacity for an extra fee.
Additionally, Render Pool offers two monthly plans for frequent users; subscribing nets you a savings of approximately 20%. Or you can opt for the pay-as-needed options starting at $3 for 4,500 MRP up to $1,100 for 1,668,000 MRP. This lets you set your own budget according to your rendering needs.
Lastly, if you're on the fence about paying for Render Pool's service before trying it out, you can take advantage of a free trial that includes $20 worth of points.
Professional Rendering Specifications
Render Pool works with two rendering engines: Radeon ProRender from AMD and Blender Cycles from Blender. Both are highly rated, professional-level rendering engines used in the motion picture and video game industries.
At the same time, Render Pool provides online access to powerful rendering nodes, combining GPU and CPU hardware from NVIDIA and AMD, praised by professionals for their performance in rendering high-resolution scenes and their ability to carry parallel rendering efficiently.
In terms of software plugins, Render Pool is compatible with Maya, Blender, and Houdini to facilitate users in the designing process. These software offer all the visual tools (textures, illumination, shades, color, geometries, etc.) needed to render professionally through the use of user-friendly platforms.
Render Pool's platform and rendering service support all operating systems for desktops, including Windows, MacOS, and Ubuntu.
User Friendly Interface
Render Pool is user-friendly and provides a set of tutorials to guide users on how to upload files and set each frame/scene in the online platform. Instructions include how to pack files and how to transfer files from rendering software to the cloud with the appropriate settings.
Render Pool's team is committed to their community and is happy to share the amazing results other professionals have obtained using Render Pool's services. From comic animation to rendering photorealistic indoor environments and complete high-resolution movie scenes, all generated with the multi-GPU cloud rendering service.
It's Time to Give Cloud Rendering a Try
Cloud rendering services are cost-effective, secure, and eliminate the need for in-house IT knowledge and local hardware upkeep. Before paying for a cloud rendering service, it's important to check the data management, compatibility, software plugins, rendering engines, cost calculator, and user support. While Garage Farm, Rebus Render Farm, Fox Render Farm, Chaos Cloud, and SheepIt are popular cloud rendering services, Render Pool, in particular, stands out for its versatility, rendering efficiency, and affordability.