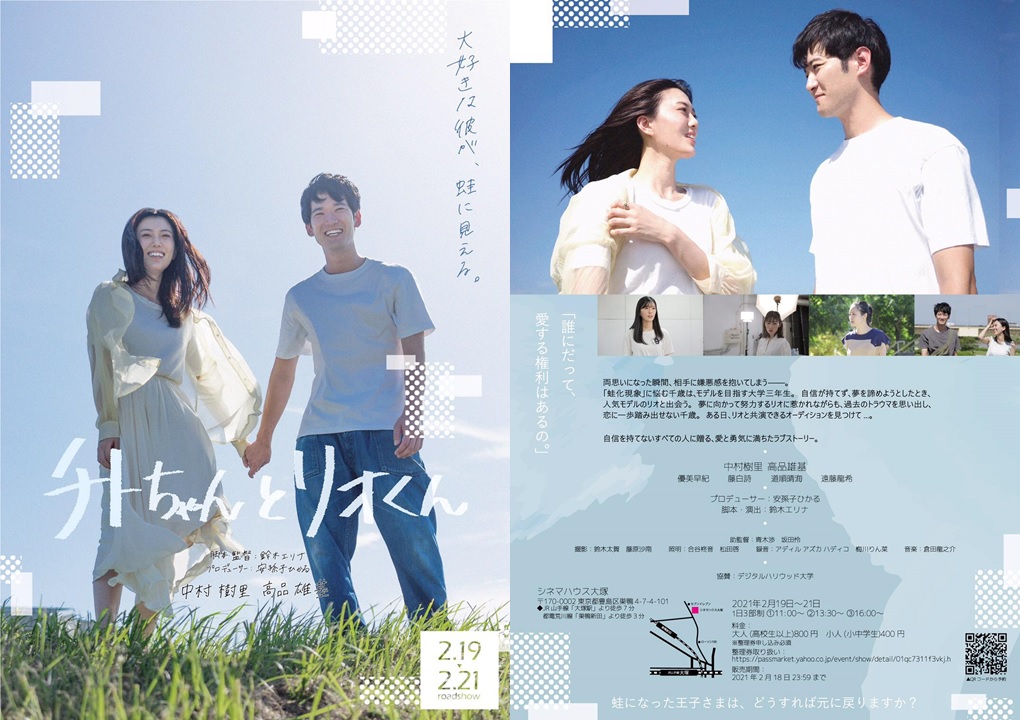 Render Pool Interview with Digital Hollywood University Artist Alicia Lee
---
Render Pool is a service that anyone can use to turn their digital ideas into reality. While frequently used by animation studios and production companies, young independent artists just starting out and hoping to carve their own niche in the industry also have been working with our cloud render farm to optimize their production workflows and increase their output.
CG artist and designer Alicia Lee, who recently completed her work on an independent feature film Chito-Chan and Rio-Kun is one of these artists. Produced entirely by a crew of students from the renowned Digital Hollywood University in Tokyo, the romantic drama completed its production in 2020 and was released to select theaters in February 2021. It tells the story of a young university student who aspires to be a model but struggles with self-esteem issues. The main character also suffers from a strange ailment that causes her to see frogs.
Though a live-action film, the production includes several sequences of CG imagery interacting with live actors that Lee was tasked with bringing to life using Autodesk's Maya.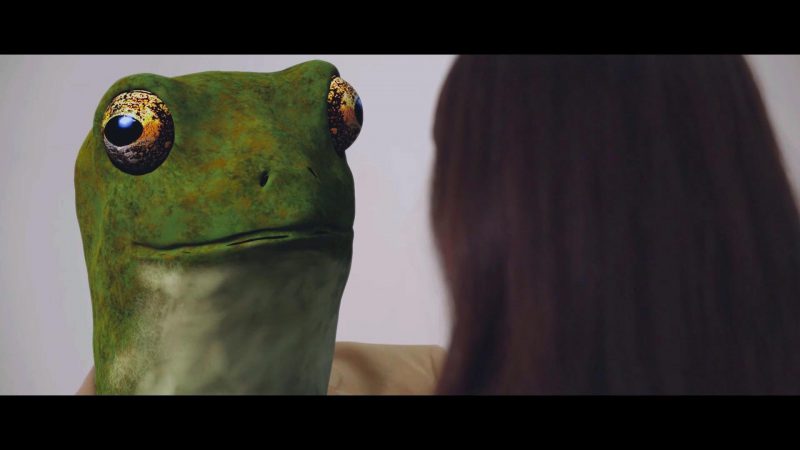 Render Pool Talks with Alicia Lee
Using her skills, along with a little help from Render Pool, Lee was able to render her work quickly and beautifully. She was kind enough to share a bit about her experiences working with Radeon ProRender and rendering using our cloud render service.
Could you tell us a little about yourself?
My name is Alicia Lee from Malaysia. I am currently in my final year pursuing a degree from Digital Hollywood University. I came to Japan to gain more experience in my field of study and also to widen my view and make friends with people around the world.
What were the features that really impressed you with Radeon ProRender?
The rendering convergence was great in Radeon ProRender. The noise can be removed easily. This is one of the great features I love about Radeon ProRender.
At what point did you find it challenging while working on the project?
There was a problem with freezing. It froze a few times in Maya when I tried to use the render viewport.
What was the hardware you used when working on this project? How did Render Pool change your workflow?
I used a 15-inch MacBook Pro with a 2.9 GHz 6-Core Intel Core i9 Processor with 32 GB RAM, and an Intel UHD Graphics 630 Graphics Card. Render Pool changed the render times. Using GPU rendering saved a lot of time. It was fast and smooth.
Was this your most challenging project? What did you learn from this experience?
Yes. I'm glad I was able to participate in this project. I learned to try things before saying I can't do it.
What feature would you like to see Render Pool implement in the future?
The supported software features. Other popular and widely used render engines such as V-Ray, Arnold, and Redshift are not supported on Render Pool yet. I would like to see Render Pool improve on that in the future.
Learn More about Chito-Chan and Rio-Kun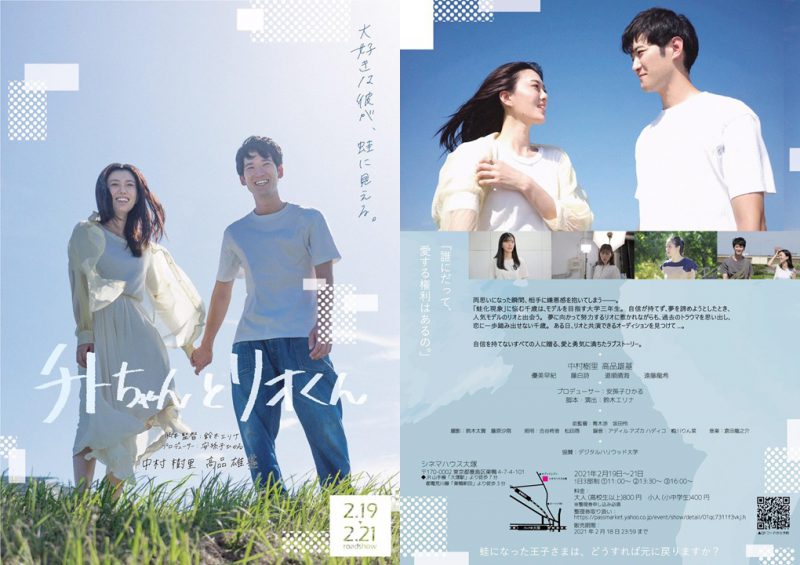 While Chito-Chan and Rio-Kun is no longer in theaters and has not revealed any plans to release in a physical or digital format as of the writing of this article, the film's website is still up, so you can take a look at the trailer for the film and read the blog posts from the actors and creators that chronicle the production of the film.
Please show your support and visit the production's website, or follow the production on Twitter, Instagram, or Facebook to get updates on a possible home release.
Improve Your Independent Project with Render Pool and Radeon ProRender
Render Pool certainly does plan to implement Lee's requested features as we continue to improve our services. Along with Radeon ProRender, we have integrated Blender's Cycles engine support, so Blender users can have more freedom and control. We are also planning to support more engines including V-Ray and Arnold in the foreseeable future.
A special thanks to Alicia Lee for her time, and we look forward to helping all CG artists, no matter the size of the project, complete their renderings affordably and on time. Happy Rendering!