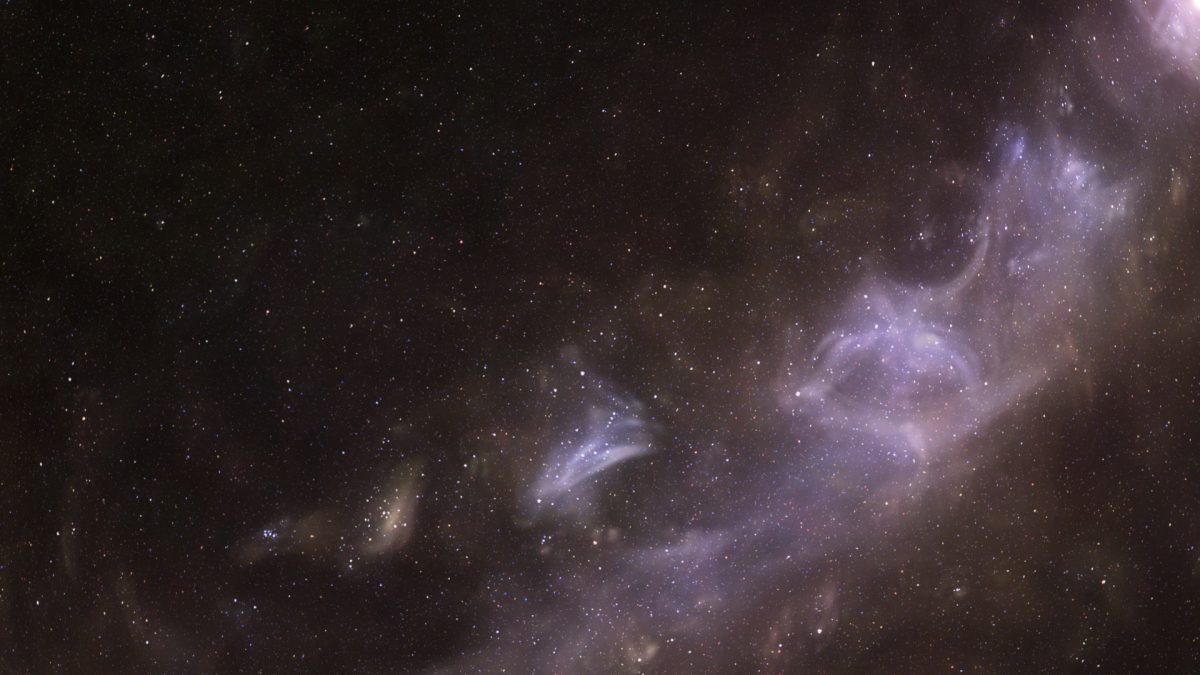 5 Exciting Rendering Software to Add to Your Workflow in 2022
---
Companies love to showcase updates to their flagship rendering engines. Some offer integrations with modeling software, while others maintain their confidence as standalone applications. Either way, there is a variety of rendering software to choose from, and for users on the market for something new, that can make things a bit daunting.
Here are some of 2022's most exciting rendering software out on the market right now that we think you should be keeping an eye out for. Find out which design software our list of renderers is compatible with and what they can do.
Rendering Software for 2022
Arnold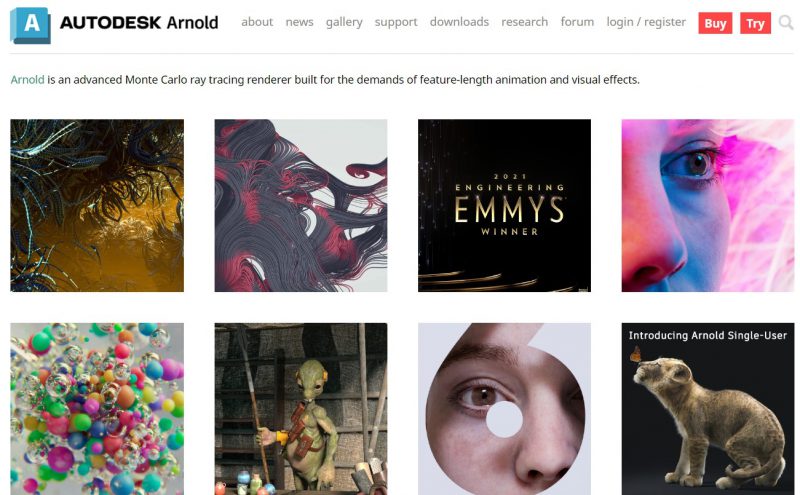 Website: https://arnoldrenderer.com/
OS: Windows, MacOS, Linux
Software Compatibility: 3ds Max, Blender, Cinema 4D, Houdini, Katana, Maya, Softimage
Price: $380 (1-Year license)
Autodesk's Arnold is a high-speed CPU-based renderer using Monte Carlo ray tracing, and built with VFX artists in mind. With this 3D rendering software, you can create beautiful photorealistic renders while maintaining excellent control over the final appearance of your composition.
With its node-based material editor, Arnold is similar to other programs currently used in the industry, making it easier for seasoned VFX artists to dive in. There are plenty of out-of-the-box presets that are easy to use, and Arnold's community of users is always creating new nodes to experiment with.
Given its slightly expensive price tag and steep learning curve, it is not recommended for beginners to 3D rendering software; but with a wide range of features, Arnold is one of the best 3D rendering engines out there and one of the top industry-recommended 3D rendering software solutions.
Iray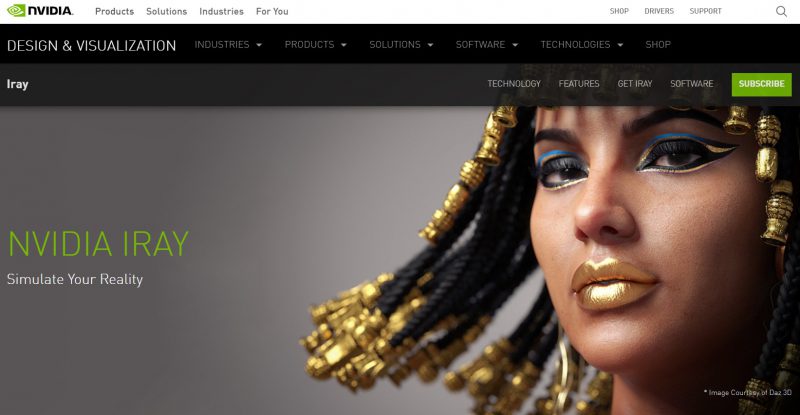 Website: https://www.nvidia.com/en-us/design-visualization/iray/
OS: Windows, Linux
Software Compatibility: 3ds Max, Iray Cloud Server, Maya, Rhino
Price: $295 (1-Year license)
It is safe to say that Nvidia has been busy. Developed with CUDA technology in mind, Iray provides designers using Nvidia hardware the capability of creating photorealistic results with its physically-based GPU rendering engine and advanced lighting and material tools.
Though Iray was designed for rendering in real time, it also offers much of what you would want from a CPU-based rendering solution.
Marketed to designers in the automotive, consumer goods, and architecture visualization industries for its exceptional photorealism, Iray utilizes a new series of physically-based materials with texture data, that include lighting properties such as reflection, emission, and scattering referred to as Material Definition Language (MDL). This is meant to maximize compatibility and utility across 3D modeling programs, allowing Iray to be incorporated into any potential workflow.
It is still a very new solution, but with plugins for popular modeling software like 3ds Max, Maya, and Rhino, Iray is quite an exciting technology to keep an eye out for.
Artlantis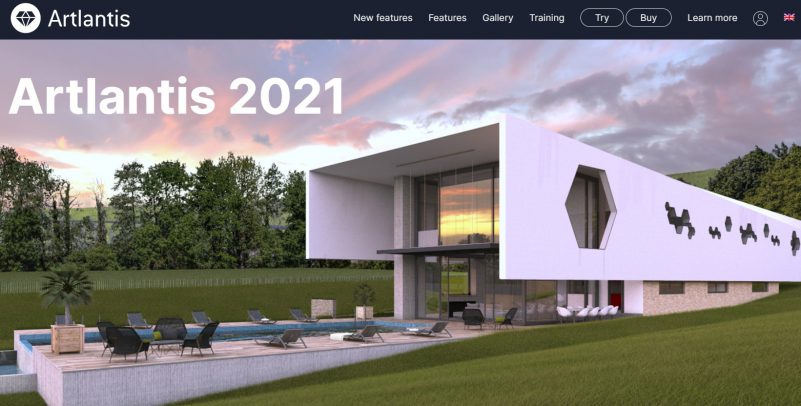 Website: https://artlantis.com/en/
OS: Windows, MacOS
Software Compatibility: 3ds Max, Archicad, AutoCad, Cinema 4D, Maya, Modo, Revit, Rhino, SketchUp, Standalone Engine
Price: €650 (Single license)
French-team Abvent's Artlantis is a 3D rendering software created with an understanding of what is necessary for architects and designers to create their best works. Along with offering a range of interior and exterior lighting presets, the engine's shaders include glowing materials that give you an even wider variety of ways to illuminate beautiful, photorealistic scenes.
With the Render Manager integrated into Artlantis, you can evenly allocate the processing load across your workstations to streamline rendering times. This software comes in two versions — one for images and another for 3D rendering, VR scenes and panoramas, and animation.
Its most current version boasts recent software updates that include IFC file compatibility, the ability to use LUTs to grade scenes for a consistent atmosphere, an updated asset library, and simplified UI options.
Adobe Dimension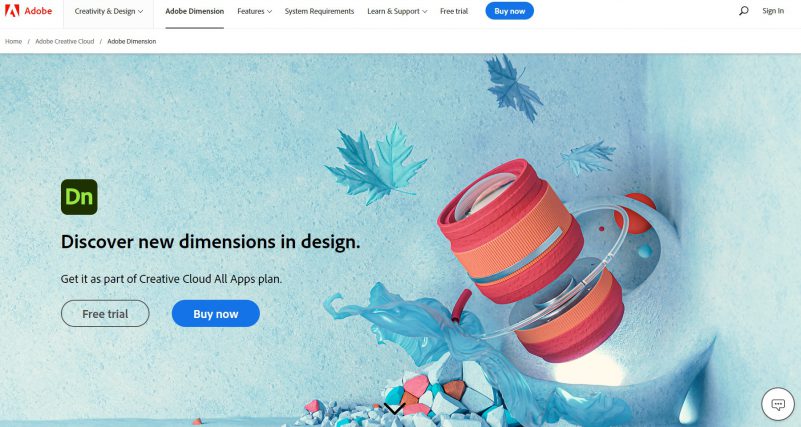 Website: https://www.adobe.com/products/dimension.html
OS: Windows, MacOS
Software Compatibility: Standalone Engine
Price: Based on Adobe's Creative Cloud pricing
Adobe Dimension is a CPU- and GPU-based 3D design software with an approachable, modern interface for easy 3D rendering for creators who prefer the Adobe approach to production. The UI is built with a modern and accessible design, that is particularly welcoming for new users and beginners of 3D modeling and rendering. With a great resource of helpful tutorials, you can easily navigate Adobe Dimension without any prior 3D software experience. It does also cater to its dedicated user base, as it complements workflows that incorporate other Adobe programs.
It includes a virtual photo studio that lets you easily place content elements like lighting and import objects (almost any 3D file type) into a 3D space. Also, creating beautiful photorealistic renders is easy, intuitive, and impressive. The real-time render preview that runs on Adobe's own internal Adobe Rendering Engine (ARE) uses ray tracing. Depending on your workstation's setup, this may be a great opportunity to test the waters of 3D modeling and rendering if you are brand new to the experience.
As an Adobe product, Dimension is set up to work with the Creative Cloud pricing package.
Marmoset Toolbag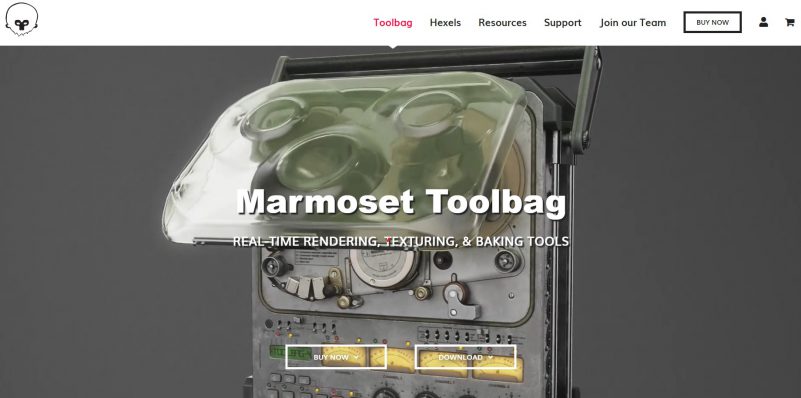 Website: https://marmoset.co/toolbag/
OS: Windows, MacOS
Software Compatibility: Standalone Engine
Price: $16 (Subscription License), $315 (Single License)
Marmoset's Toolbag is an industry-standard solution that combines state-of-the-art 3D rendering software, animation, and texture baking capabilities, setting itself apart from Substance Painter.
Setting up your scene is effortless, and you can see all changes as they happen. Toolbag can create physically accurate renderings to be used for advertising, graphic design, and even game development as it inserts itself seamlessly into a Unity or Unreal Engine workflow. It also includes a modular material editor that lets you drag and drop to create new textures. The integrated skin shader offers beautiful translucent options.
It is a really exciting rendering software to try. With all of these features that cater to differing artists' needs, Marmoset Toolbag is definitely worthy of this list.